Magnet liftingis not only widely used for overhead crane lifting, but also applicable to forklifts. If powered by battery banks, lift magnets for forklift can work both inside and outside the workshop, free of cable restriction.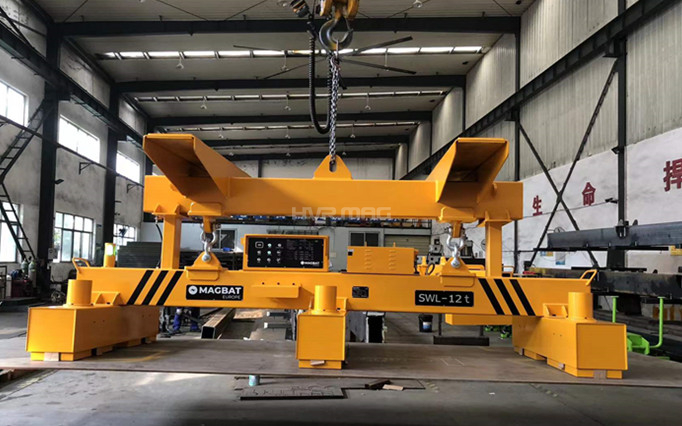 Below is a new product of magnet lifting - fork truck mounted lifting magnet, to be delivered to Europe. The rated lifting capacity is 12ton, the maximum weight of load that it can safely transfer.
To load a cutting machine with heavy steel sheets that are stored outside, in a workshop with limited height and no cable drum reel for power supply, or for outdoor use together with loading machinery, forklift or reach stacker, this type of battery operated magnet lifting is a good choice of steel plate lifting device.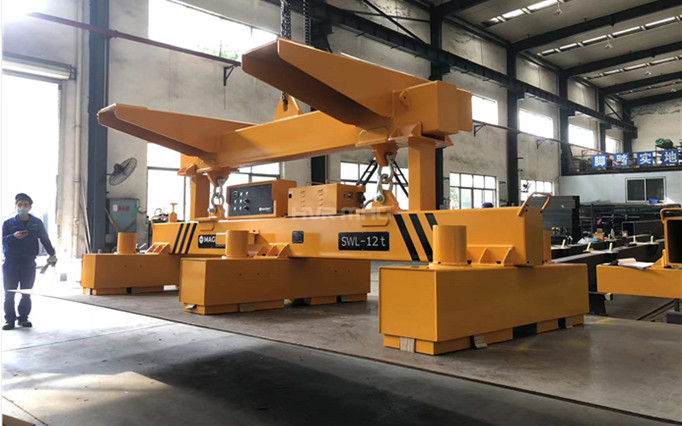 No slings required, just with specially designed connection parts with the forks of forklift. The electric current is only used to invert the magnet. The real power is developed by permanent magnets. In the event of a power failure, the magnetic force remains present = higher safety.
As a professional manufacturer and supplier of lifting magnets, HVR MAG can engineer magnetic lifting solutions for a various range of applications upon clients' requests in industrial material handling operations. We offer steel plate handling equipment for large single plate, thin plates, thick plates and multiple plates lifting in one movement. Browse our product page to find out more.