Magnetic platens are gaining more popularity in plastic injection molding process, especially in the toy, medical supplies, auto parts manufacturing industry. Below are new installations of our magnetic quick mold change system on 280T/380T/530T Haitian injection molding machines.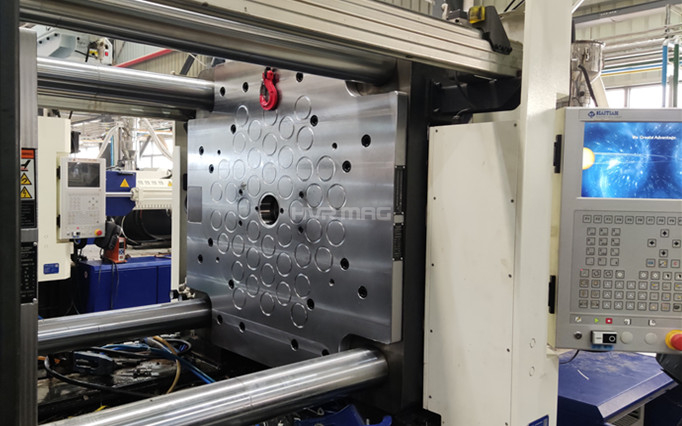 1 set of magnetic platens, movable and fixed, installed on each side of the baseplate of 280 ton Haitian IMM, for the quick change of mold.
Magnetic mold clamp platens installed on 380 ton injection molding machine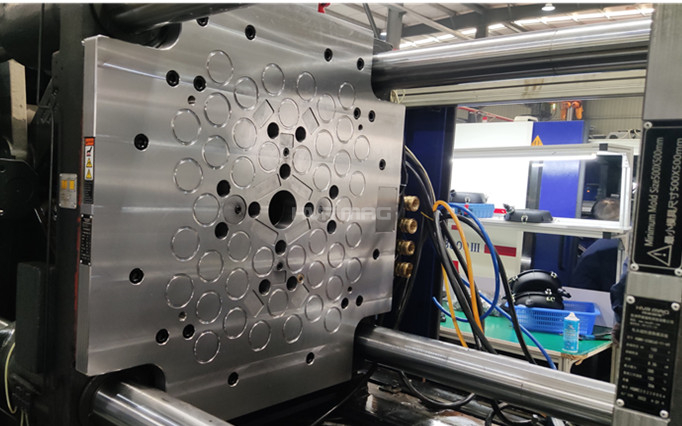 Application on 530 ton machine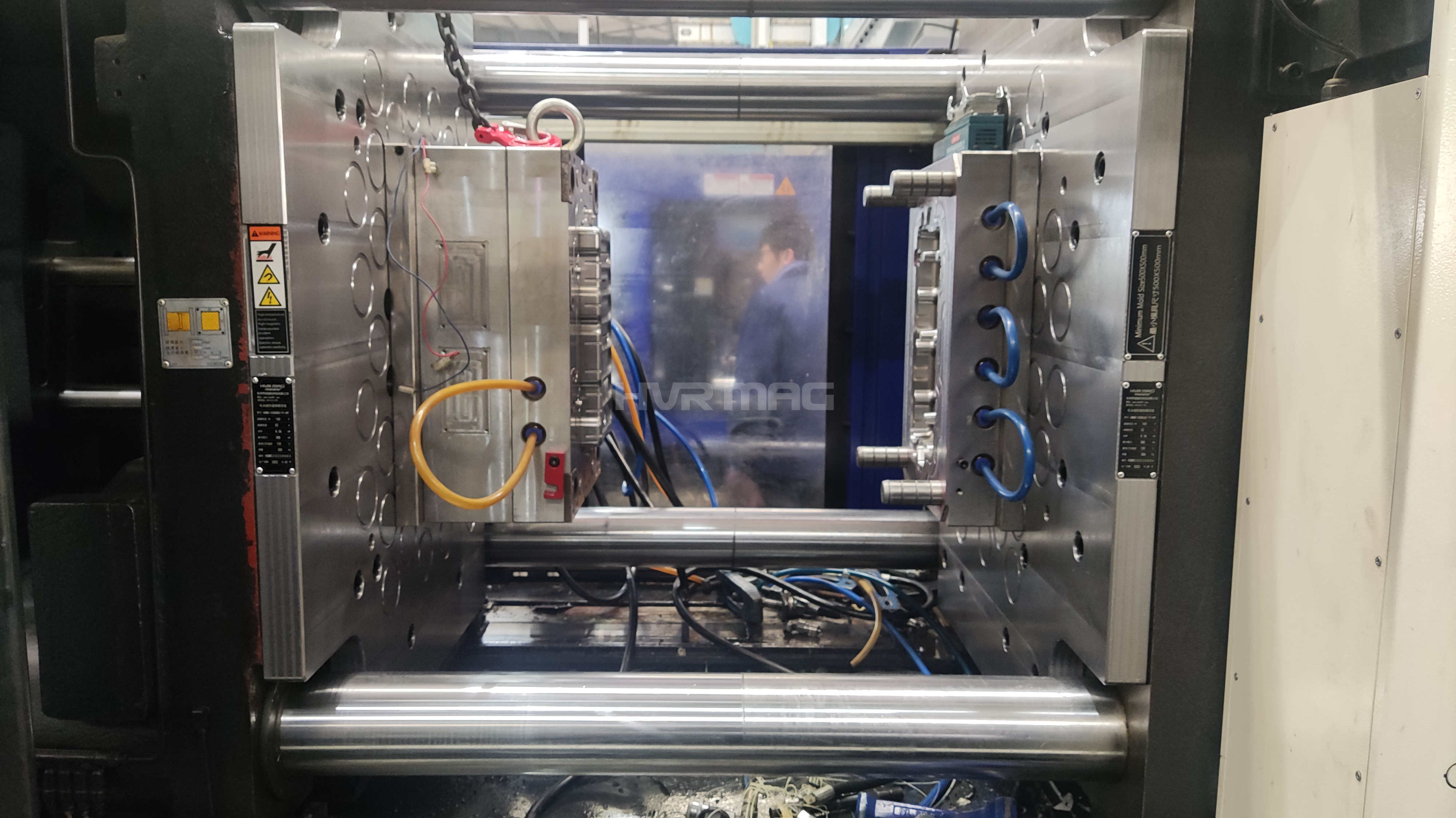 How do these magnetic platens work? No clamps required, in comparison to mechanical clamping or hydraulic mold-clamping approaches, magnetic platens allow very fast mold / die changing as they use strong magnetic force to uniformly clamp the mold / die to perform a quick mold / die change process. Generally, they come in a set, one fixed (stationary) platen and one movable platen.
Can these magnetic platens withstand high temperature?
The allowable operating temperature ranges for magnetic platen are as follows:
T1: 0~120℃; T2: 0~150℃; T3: 0~180℃
When at temperature higher than 180℃, we do not suggest use.
For companies who have frequent mould / die changes, especially with heavy tools, magnetic platens can eliminate mold change bottlenecks by removing and installing a new mold in several minutes. Due to the advanced clamping technology employed, HVR MAG magnetic clamping plates constitute an efficient magnetic mold / die clamping system for plastic injection molding machines. Visit our product page to learn more about magnetic clamping solution for quick mold / die change.