Magnetic Clamping System for Die Change
HVR MAG Magnetic Clamping System for Die Change are specially desinged to perform quick die changeover, resulting in shorter downtime of metal stamping presses and die casting machines, without any changes to the die. It provides a uniform mold clamping force act on whole contact surface that allows obtaining good quality parts even with the first die, drastically reduces die changeover time (up to 90%) compared to a conventional procedure. A single operator can easily and safely performs the operation, without working inside the machine.
Features of HVR MAG Magnetic Clamping System for Die Change:

The magnetic force remains, even in the event of an electrical power failure.
Uniform clamping force over the entire surface. No deformation to the clamped die.
One operator changes the die in 3 minutes, resulting in a time saving of 90%.
The entire contact surface of the die is clamped. Better quality of stamped products.
All dies, regardless of their shape and size, can be clamped without modifications.
No moving parts, no wear, no maintenance cost.
Structure & Functions of the Magnetic Plate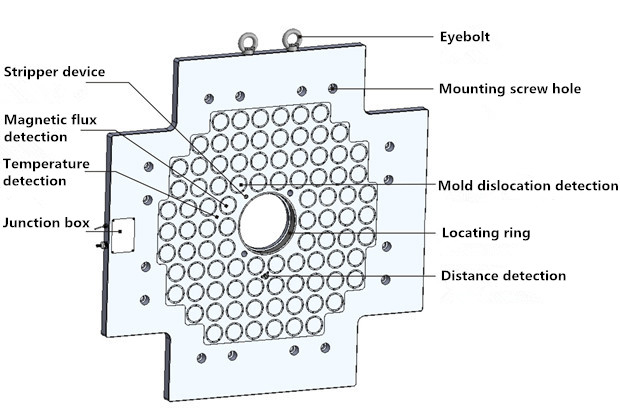 The Following Drawing Indicates the Structure of the Magnetic Quick Mold Change System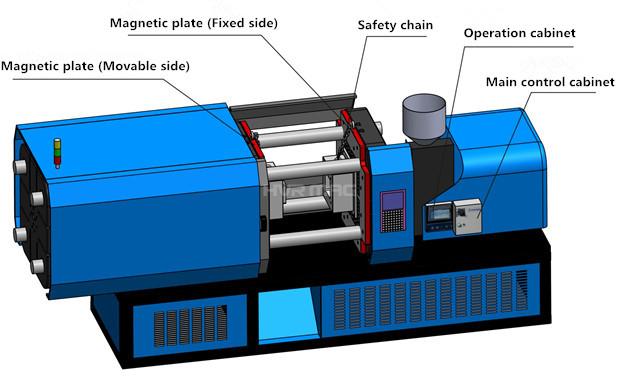 Whole Magnetic Quick Mold Change System Including the Following Parts: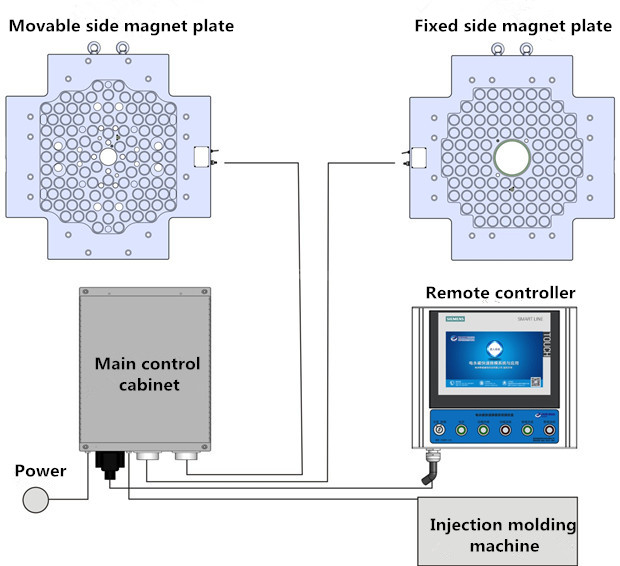 HVR Magnetic clamping system for die change, is mainly used for rubber presses, die casting machines, mould carrier, presses for metal forming and milling machines, thermoplastics, elastomers, duroplastics, polyurethane, metal forming and etc..
Request A Quote
Related Products