As an expert in magnetic lifting technology, HVR MAG has the capabilities to design, develop, manufacture and sell steel lifting magnets by itself. Below is a typical example of ODM service.
The overall design and manufacturing processes of steel lifting magnets, are all carried out by HVR MAG. As requested by the client, the brand was labelled as their own.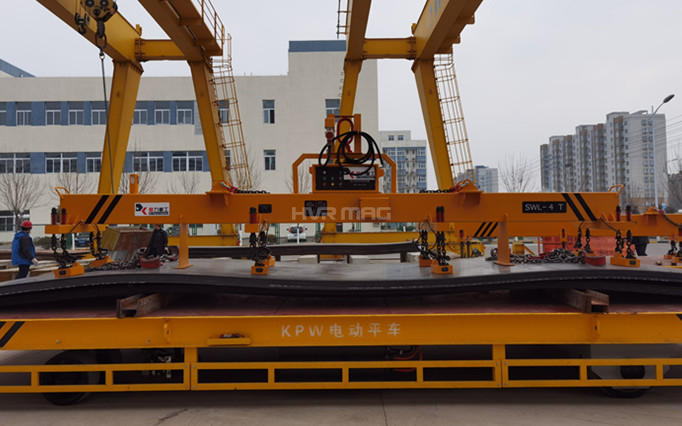 Due to the specification of the steel sheets, thin but long, we decided to go with the multi-point lifting structure, applying 6 groups of magnet lifts symmetrically distributed on the spreader beam.
Depending on the power supply situation outside, we can also do battery powered steel lifting magnets.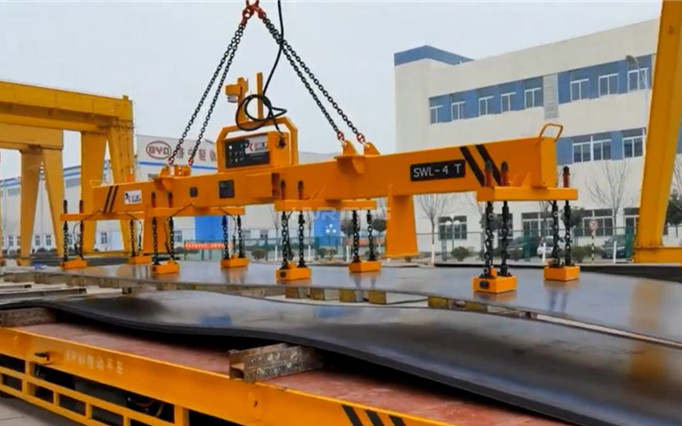 Steel sheets are often long and heavy, and their thicknesses and weights vary dramatically, which makes the lifting job more challenging. As long as you have a need, we support ODM service of steel lifting magnets to meet various requirements. Contact us for a customization now!