How to lift 6000 pound sheet metal without damaging it, in areas with no power supply? To that end,
HVR MAG
recommends 3 ton
magnetic sheet metal lifter with battery supply
for your plate handling.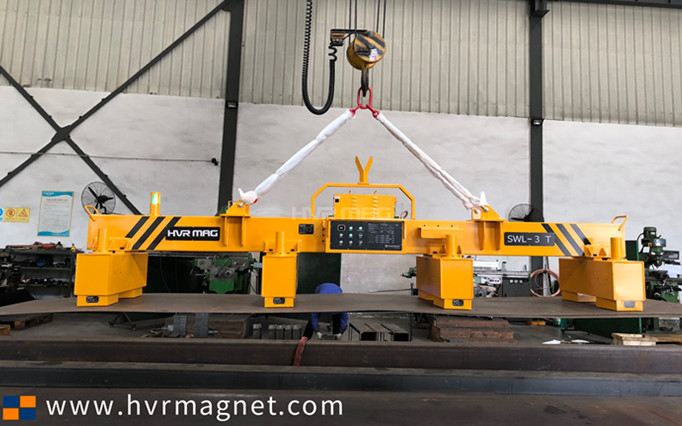 Picture 1 shows the trial lift of this battery lifting magnet at HVR MAG's factory before shipment. Each set of magnetic plate lifting device will be going through a test of the maximum pull force, and a trial lifting of steel load, like plates, or profiles.
Picture 2 is the application of our sheet handling equipment in a steel distribution center in Europe. It's used to lift a single steel sheet from a stack each time, without picking up the second sheet.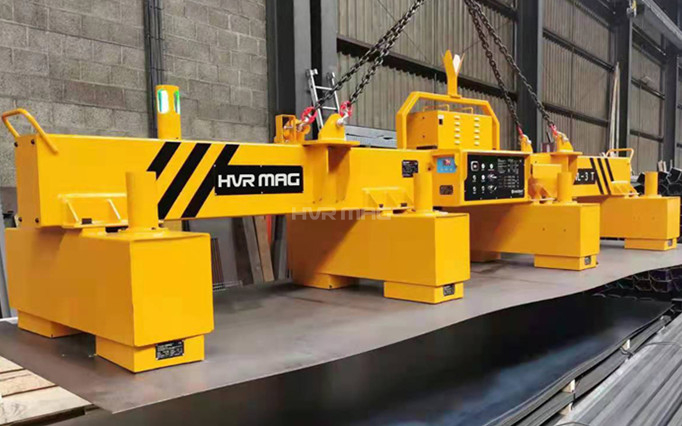 Lifting sheet metal with magnetic clamping force avoids
scratches
or
damages
to the surface of sheet. The
rechargeable battery supply
allows this magnetic sheet metal lifter to be able to work in areas where power supply is unavailable. Moreover, the manipulation of sheet can be operated via the
control cabinet on the beam
, or via the
remote control
.
The biggest advantage of our magnetic sheet metal lifter is that it
consumes no power during the lifting process
, which means it
only requires electric pulse in MAG and DEMAG phase
. Combining
convenience
,
flexibility
and
energy-efficiency
with
damage-free clamping of sheet
, makes your steel plate handling process
easier, faster
and
more efficient
.