Let's take a look at the new application of magnetic lifter in a forging workshop, lifting steel rods of varying diameters and weights. Our lift magnet was mainly used for loading & unloading bars for trucks.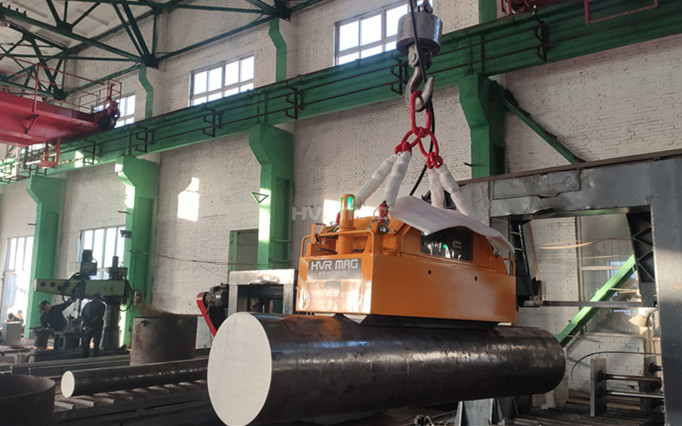 Specifications of the steel rods to be lifted: length: 2000mm-8000mm; diameter:φ300mm -φ500mm
Rated lifting capacity of this magnetic lifter is 12ton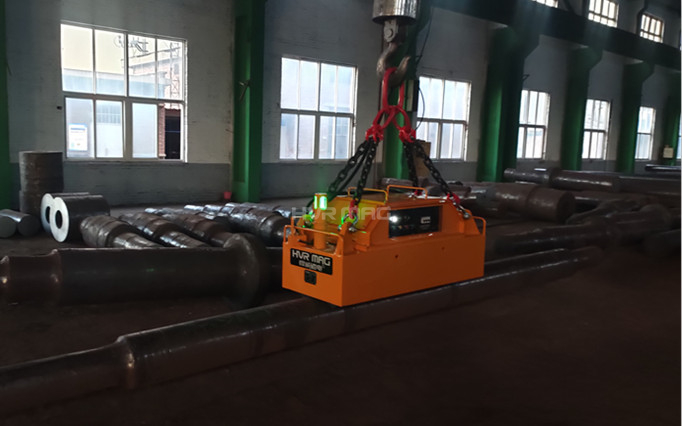 Features of magnetic lifter:
•
Specifically designed magnetic gripping surface with a groove in the middle, to fit for the protruded surface of rod.
•
Remote controlled, one operator can manage the whole lifting process.
•
Consumes no power during the lift; only uses electricity in magnetization and demagnetization phase.
•
Can remain holding of the heavy round bar even if the power supply suddenly goes off.
Lifting magnet manufacturer HVR MAG, has also made magnetic lifters for steel tubes, pipes, profiles, plates, etc. Just inform us your handling requirements, we can tailor magnetic lifting solutions for the maximum of your handling efficiency.