This new type of
thin sheet metal magnetic plate lifter
, is a uniquely designed and produced electrically controlled permanent lifting magnet system by
HVR MAG
, for the handling of sheet metal or steel plates thinner than 6mm.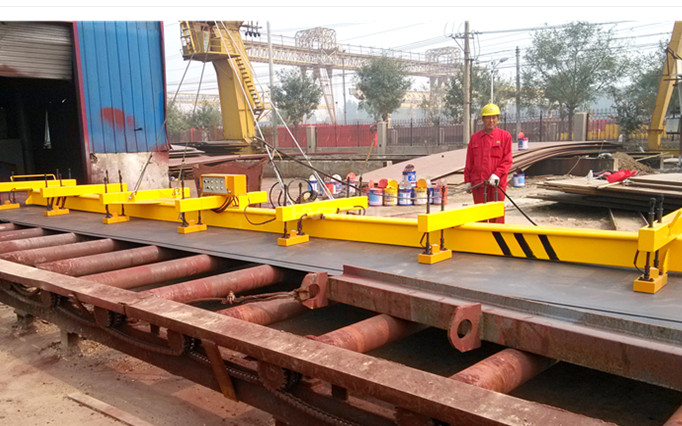 There are occasions when a single long & heavy thin sheet metal needs to be lifted or moved for next procedure, usually that's where lifting magnet system comes into use.
To meet the needs of single thin plate handling, HVR MAG has developed this sheet metal magnetic lifter, switched on/off by electricity.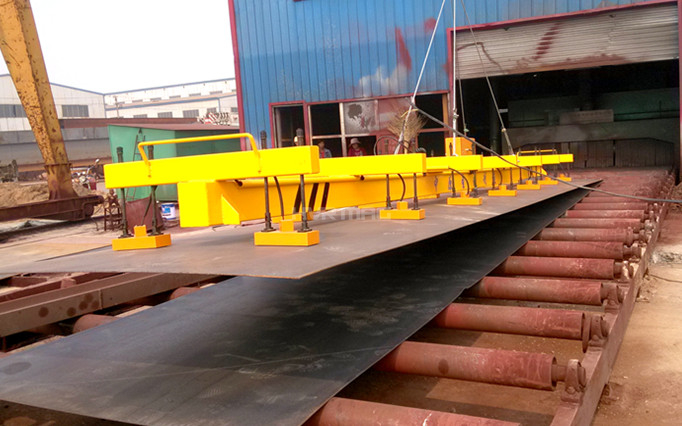 This unique lifting magnet system can produce a strong magnetic attraction force of more than 12kg/cm² for 3mm thin steel plates, and will not attract the second sheet. Moreover, this magnetic plate lifting system adopts a special structural design - magnet modules symmetrically distributed on the spreader bar, which ensures uniform and even magnetic clamping force on sheets. That can effectively adapt to the deflection of plates.
Unlike other electromagnetic lifter, this magnetic plate lifter
does not consume any power during lift
. Electricity is only required for the magnetization and demagnetization of magnet modules. And that's exactly why workers no longer have to worry about the possible falling of long & heavy thin sheet metal, as
its magnetic force can still remain
unless been connected to electric power again.
All our sheet metal magnetic plate lifters are made-to-order per each client's requirement.
Contact us
to furnish us with your specific working conditions and the material parts that need to be handled. Our engineers will provide a magnetic lifting system that best fits your purpose.