How to lift heavy steel slabs? Surely, many are using mechanical lifting equipment - lifting tong. Inevitably tong lifter will leaving some scratches or damages to the edges of slabs. Below is another magnetic type of lifting device specifically built for steel slabs, 2500kg magnet lifter manufactured by HVR MAG.
This magnet lifter, distributed by our agent in Europe, can not only lift steel slabs, but also sheet metals, as long as their weight is within the lifting capacity of this lift magnet.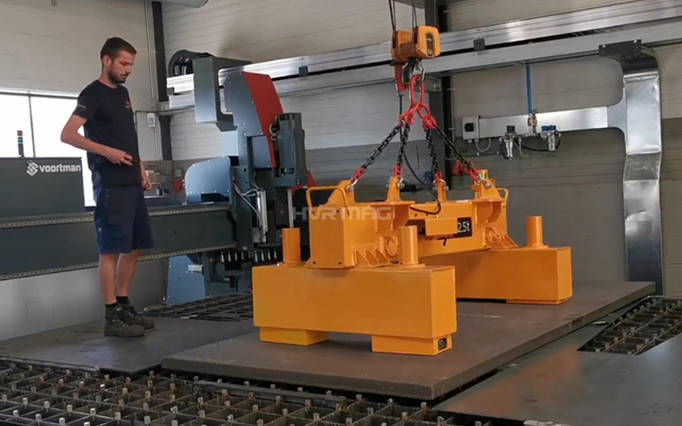 Strong and uniform magnetic clamping force on the center of the steel slab, ensures a safe and damage-free handling, when compared with lifting tongs.
This magnet lifter consumes no power during the lift. It only needs electricity to switch the magnetic force on or off, in the MAG and DEMAG phase.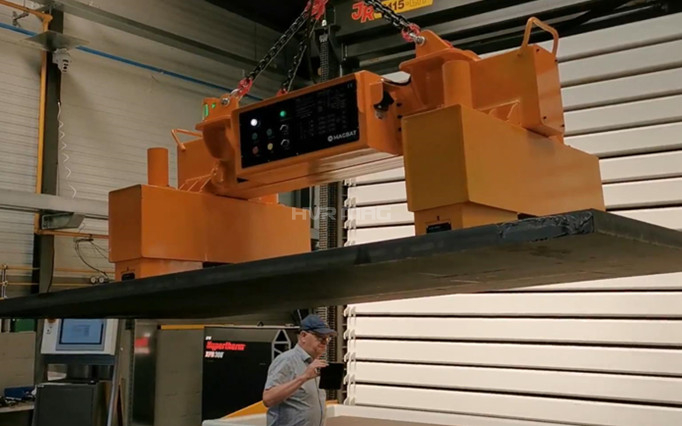 One worker is sufficient for the manipulation of the lifting process. He can control the pick up or release of the load via the control panel, or via the remote control.

For slab lifting and handling, in particular, lifting equipment must offer both durability and versatility to ensure optimal reliability and safety.
It's critical for manufacturers to employ high-performance, reliable material handling equipment that can meet complex, demanding environments. HVR MAG can specifically design magnet lifter from 500kg to 40 tons, for various steel material handling applications.