Magnetic pick and place refers to the integration of automation magnets and industrial robots in manufacturing process. Below is a typical example of that, steel wire spool picking with electro magnet gripper in packing line, in a workshop that manufactures steel wire for radial tyre.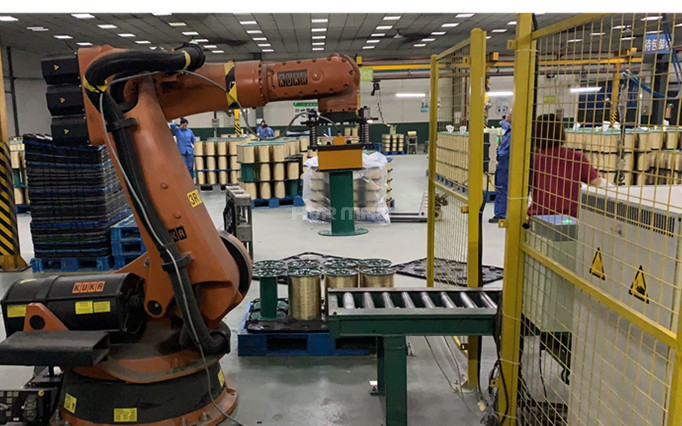 Magnet gripper model: HEPMP-2121P70S
The manipulation of magnetic gripping utilizes electro permanent magnetic technology.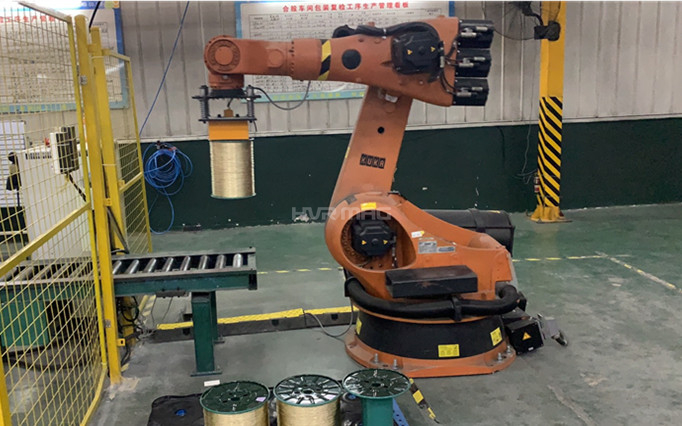 Gripping movements
( on the end face of steel spool) of electro magnet gripper:
A.Picking steel spool and placing it onto the conveyor line for wiring
B.Picking the steel spool including steel wires, weighing up to 50kg, and placing it onto the conveyor line for packing.
The introduction of pick & place robot and electro magnet gripper, helped this workshop realizing unmanned automated operations, with
significantly improved
work efficiency.