In robotics,
magnetic pick and place
is the integration of
magnet grippers
and pick-and-place robots in industrial automation, typically happened in automated sorting line for steel cut pieces. Here, let's see how
HVR MAG
and
SpeedBot
maximize manufacturer's sortation efficiency.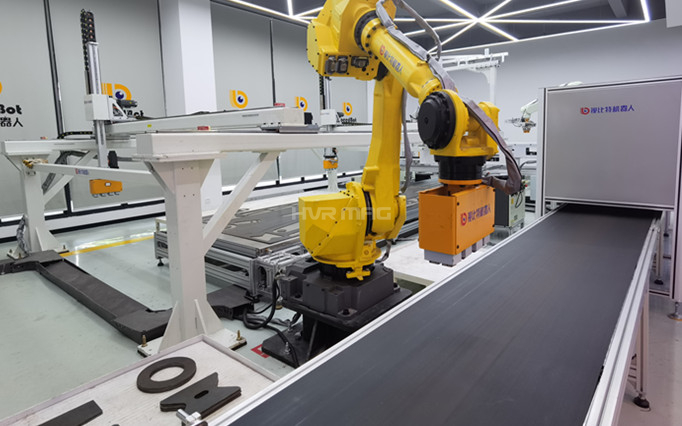 From pictures below, we can see 3 different types of magnetic pick and place. All these 3 magnetic end effectors(yellow) were custom designed by HVR MAG, to be programmed with 3 SpeedBot industrial robots in sorting line.
These robot grippers are responsible for unloading small and thin steel cut parts from a moving conveyor, and palletising them on a pallet respectively.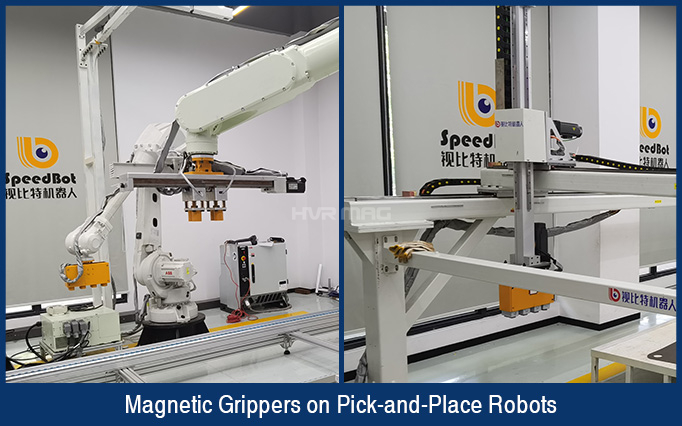 Working principle of magnetic pick and place:
Robots pick and place of ferrous workpiece with the magnetic gripping force released by inside permanent magnet materials, generated by electric pulse. Electrically switched on/off, no power consumption in gripping state, no dropping of workpiece in a sudden power outage/failure.
Size/shape/playload of gripper customizable to load specification & handling requirements.
Magnetic pick and place in automation not only speeds up the process of picking steel parts up and placing them in new locations accurately, but also increases production rates and reduces labor costs.
HVR MAG
offers the perfect gripping(EOAT) magnets option for the handling job you need.
Contact us
for any query!