Steel plate is used in many industries, and before processing, the factory usually needs to lift the steel plate onto the laser cutting machine. How to improve the efficiency of steel plate loading and unloading for laser cutting machine? Is there any convenient lifting method?
Today we will share the application case of magnetic liter for laser cutting steel plate loading and unloading in a company in Shandong Province. The company is mainly engaged in the processing and wholesale of hardware and auto parts. Because the previous processing efficiency has been low and the lifting cost was high, the enterprise has been looking for a more suitable steel plate lifter to solve this problem.
The customer learned about the magnetic lifter of HVR MAG through the network. After detailed communication with us, HVR engineers customized a professional lifting magnet solution for laser machine steel plate loading and unloading for the customer.
What is the specification of the steel plate that needs to be loaded?
The customer mainly uses a single beam truss hoist to load the steel plate to the laser cutting machine, with a lifting height of about 7 meters, steel plate length of 5.3 meters~6.5 meters, width of 1.51 meters, thickness of 10-16mm, and only lifting One sheet at a time.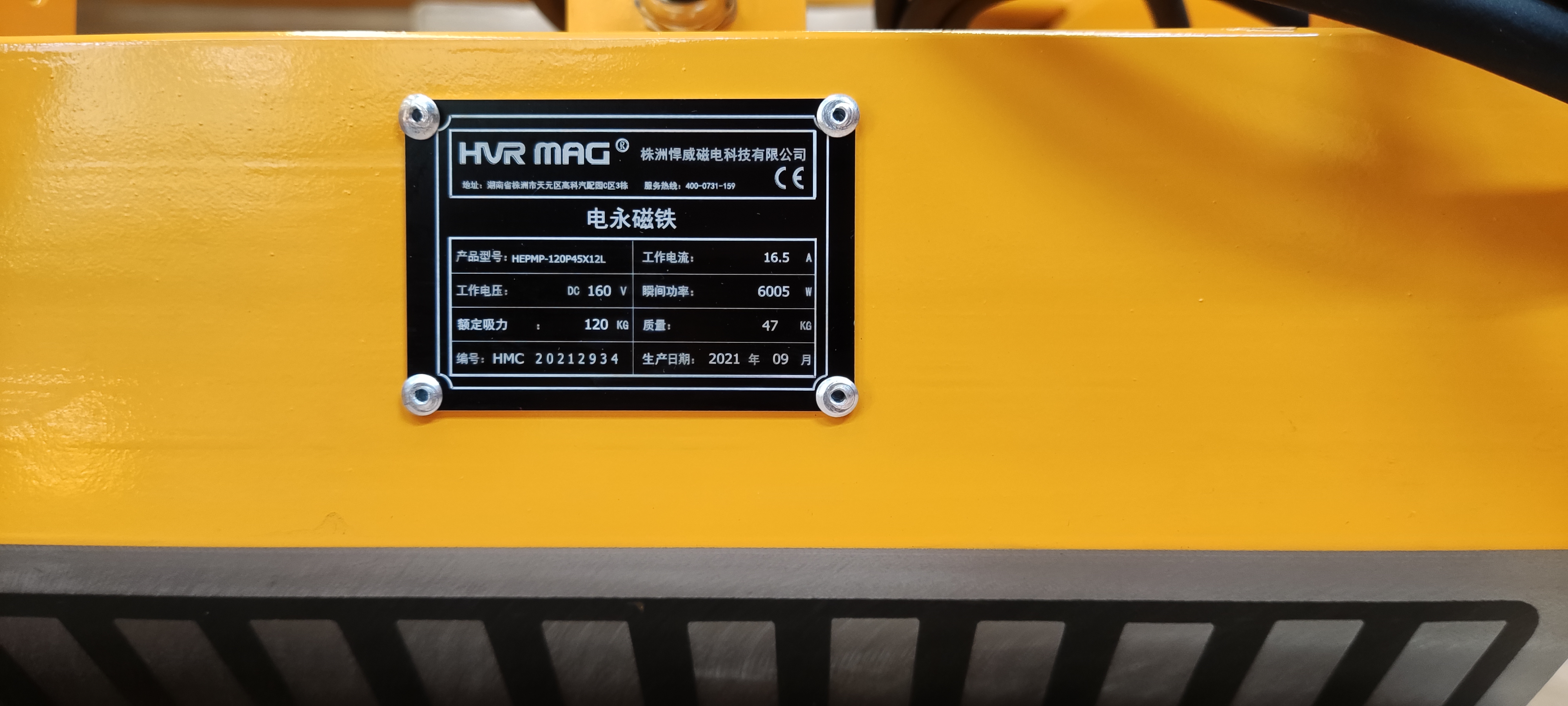 How did HVR MAG solve the steel plate loading and unloading for laser cutting machine? HVR engineers designed two sets of HEPMP500P50 electro-permanent magnets for joint lifting, making the magnetic lifters compatible with different sizes of steel plates. By adjusting the current, the penetration of the magnet can be controlled to ensure it only lifts one sheet of steel at a time and will not stick to the next one. The magnetic lifter can improve more than 95% efficiency compared with the traditional manual hook lifting method, and the operation is also very simple, which can be operated only by the equipped remote control, helping enterprises to improve efficiency and save labor costs at the same time.
1. Lifting efficiency increased by more than 95%.
2. Labor cost saved: from 6-8 people are needed before, now 1~2 people are enough.
3. Only one sheet is lifted at a time, which is convenient and fast.
4. Safety improved: electro-permanent magnetic lifter avoids safety hazards.
If you are looking for a convenient and safe lifting equipment to improve the efficiency of steel plate loading and unloading for laser cutting machine or other machines, if you are a fabricator, steel plant, or other metal processing manufacturer, then HVR can hopefully be your best partner for magnetic lifting and clamping solutions.