If you have a stack of steel plates with varying length and thickness in your workplace, how do you lift them one by one, with only one set of steel plate handling equipment?
Selecting a proper type of
steel plate handling equipment
, can do make a difference on the overall manufacturing efficiency. This is especially so, when you're facing the same problem that this enterprise met.
Let's take a look at the scene, HVR MAG's
heavy lifting magnets
picking up a plate from the truck. If we look closer, we can notice that the plates on the truck are of different lengths and thicknesses. This has certainly made the handling process trickier and more challenging.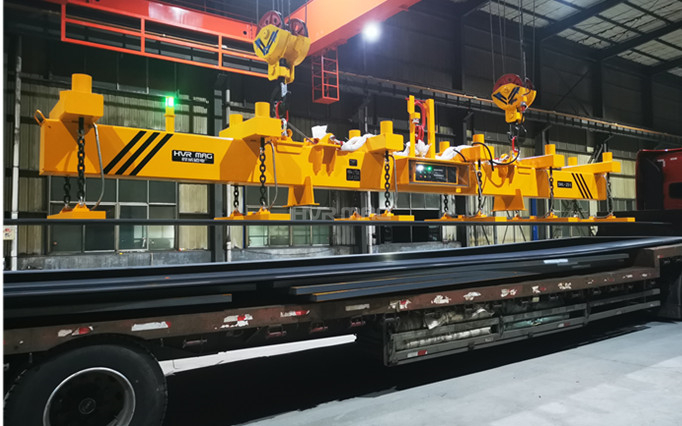 The dimension of plates to be moved and stacked is: 8-150mmX6-12mX1.8-2.5m
HVR MAG's tailored lifting solution: a remote controlled spreader beam, configured with 4pcs of HEPMP-5000P50 magnet lifters and 2pcs of HEPMP-3000P50 lift magnets.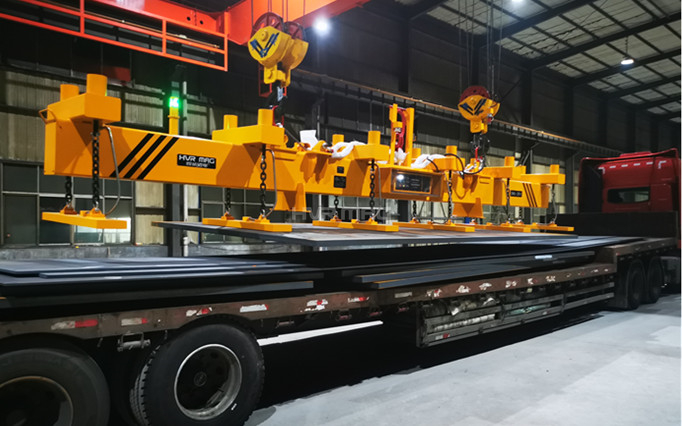 Of course, the selection of these two models of magnets was made by our engineers, according to the specifications of plates, and the maximum lifting capacity(25ton).
Then how to lift plates with varying lengths?
Well, answering this question will have to talk about a function of our steel plate handing equipment - the selective control of magnet groups.
When lifting a long large plate, you can activate all the magnets to achieve that. When lifting a shorter and small plate, you can use only partial of these magnets
(just as picture 2 shows)
. Quite flexible, isn't it?
As to the different thickness of plates, also our magnetic lifting system has a solution: adjusting the magnetic lifting force. Each set of our lifting magnets is designed with this feature, to suit for various material handling requirement of clients'.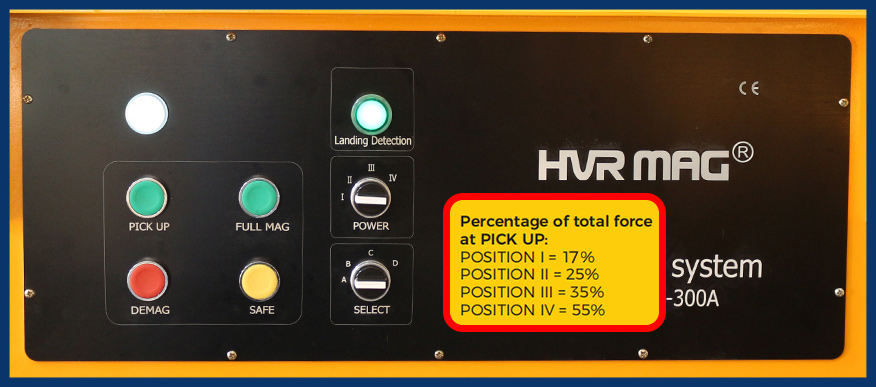 Besides, our steel plate handling equipment can be remote controlled. With the remote, one worker can both operate the crane and manipulate the lifting process, saving up labor costs for their boss. Wanna know how we can help and improve your steel material handling process,
get in touch with us
now, to get a customized flexible lifting solution.