Below is an unusual application of electro permanent magnets, as the job of the customized magnetic gripper for automation integration, was to transfer irregularly shaped workpiece, sophisticated and tricky.
Meet the workpiece mentioned first - a square metal plate with a big round hole in the middle, with 4 corners been cut off. Its unique and complicated structure contribute to the difficulty of moving it, especially with robotic system.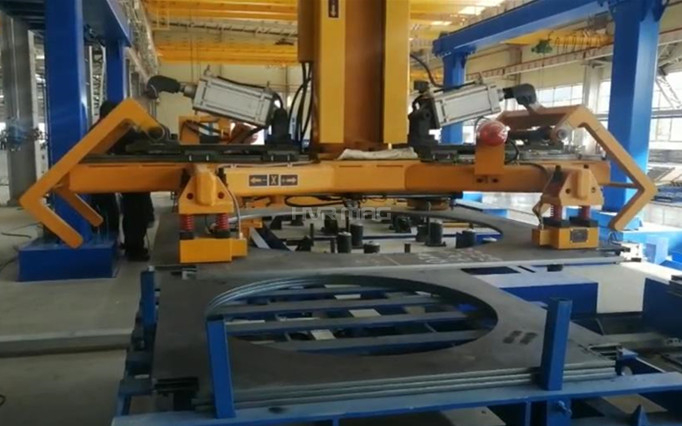 The client, an automation system integrator, was using lifting hooks to move the workpiece. In that way, manual separation was needed to get the plate clamped, which is time-consuming with huge safety risks.
HVR MAG's solution: 4pcs of HEPMP-150-P30 magnets, mounted at the end of the gripping device of gantry robot, equipped with HEPC11-50 controller.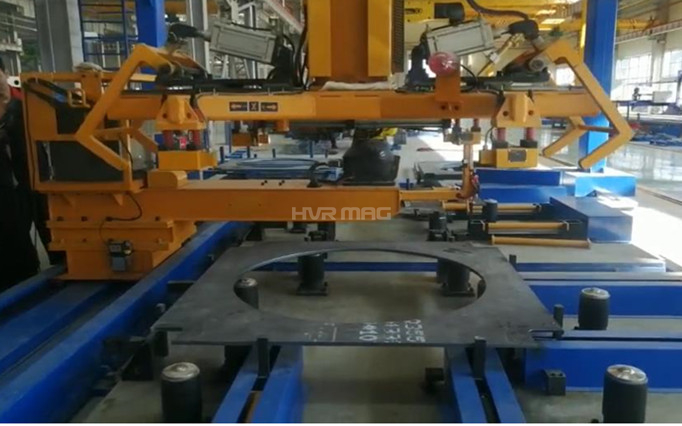 HVR MAG's advantage:
specifically designed layout for magnetic gripper, for stable & safe handling of work-pieces with different thicknesses and sizes. The magnetic gripping force can be adjusted via the controller, 4 gear positions to choose. This is to ensure the precision gripping of one plate each time, instead of picking up 2 or more plates.
Due to the property of epm magnets, the safety of the handling process is guaranteed, as the magnetic gripper can remain holding of the heavy plate, even if the power suddenly goes off.
Our
magnetic grippers
are different than other common grippers, which are more suitable for handling small and standard workpiece and parts; at HVR MAG, what you can get is a tailored solution, enabling your robots to grip, hold, transfer, position ferrous parts in different production lines, with all your requirements taking into consideration.