Here is an example of HVR's cooperation with a machine manufacturer called Huayi machinery, Ltd. Their main products are rubber injection machine, rubber flat machine, rubber injection press, rubber vulcanisation equipment. They have ordered several sets of magnetic clamping systems to be installed on their vertical press machines.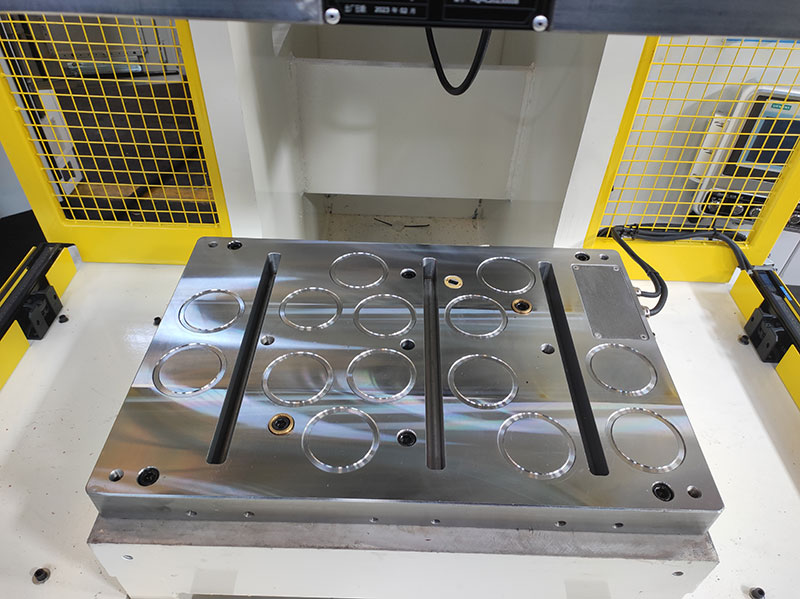 Magnetic plate on vertical press machine. Uniform and powerful magnetic suction for secure mould clamping.
These new machines are all equipped with HVR's Quick Mold Change System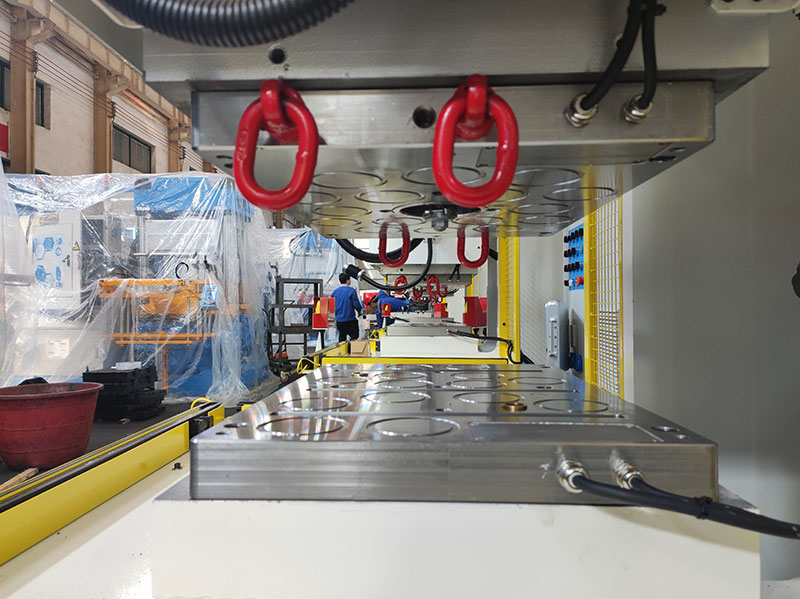 Today's manufacturing industry is gradually moving towards low-volume, high-mix production methods. In this context, factories need to be able to respond quickly to market demands for short runs, fast and flexible production. However, in the manufacture of plastic, rubber and silicone products, mould changeover on injection moulding machines is a relatively problematic issue. Traditional mould changing is cumbersome, unsafe and requires long machine downtimes.
As a result, magnetic clamping systems, which improve mould change efficiency, are becoming increasingly popular. Some injection moulding machine manufacturers are also starting to equip their newly developed machines with our quick-change systems. This can greatly improve the convenience and flexibility of the mould change process. I believe that the quick mould change function will become a standard feature of injection moulding machines in the future.
Please contact us if you are interested