Check the new application of HVR MAG's quick change mold clamp in injection molding - rotary magnetic plate installed on 1900 ton dual color machine, manufacturing plastic hardware pieces.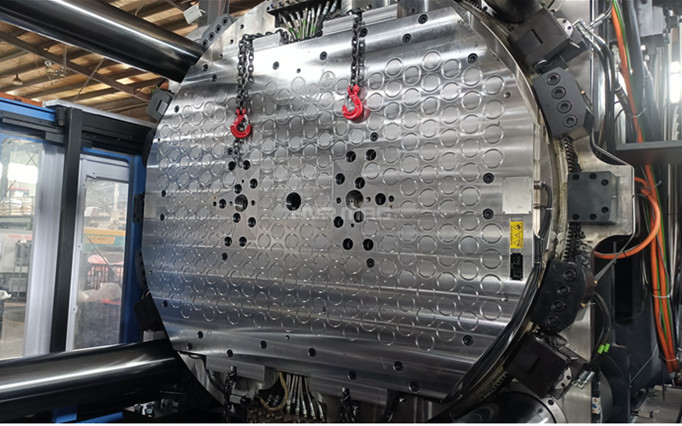 For twin-color injection molding machines, we can custom design & manufacture quick change mold clamp - movable side magnet platen, for 180° rotary table twin injection unit machine.
This quick change mold clamp plate, does not require electricity during the production cycle of the machine. A loss of electrical power does not change the magnetic force. An instantaneous electrical charge energizes the magnetic system. Once energized, the magnetic field will remain for an unlimited time.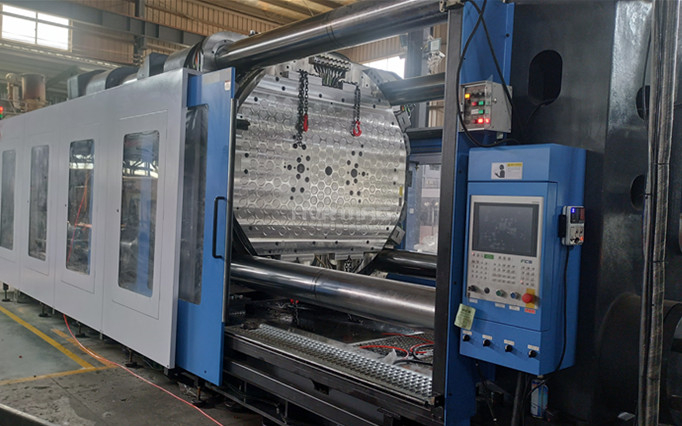 Why we recommend magnetic clamping over hydraulic clamps?
✦More Uniform Clamping
Traditional clamping, like hydraulic clamps, focuses the clamping forces around the peripheral edges of the mold. HVR MAG's magnetic clamping generates clamping force over the entire surface of the mold. Once the mold is magnetized it is nearly a "part" of the machine platen. This increased rigidity equates to higher quality parts, increased repeatability and less maintenance of the mold.
✦More Flexibility
Molds of any shape and size can be clamped without modification.
But you need to inform us the maximum and minimum size of molds of your injection molding machine, so that our engineers can design a suitable quick change mold clamp for your machine.
Ohter benefits of our quick change mold clamp plate, please go to our product page for more info.