How to load long and heavy steel plates, weighing over ten tons, onto the cutting table in a steel manufacturing workshop? Metal lifting magnet, elastically suspended on a telescoping spreader bar, is a good recommendation for you. And below is why.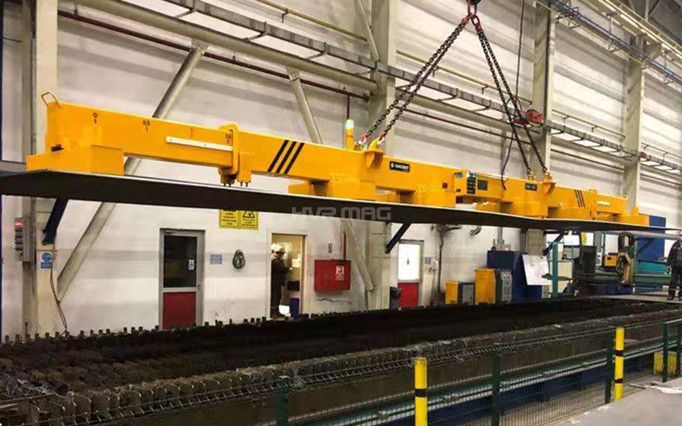 Challenge: The steel plates are in different size and weight Long and heavy plates weighing over 10 tons Loading with plate lifting clamps might lead to slipping plate during the transfer Tremendous safety hazard
HVR MAG's lifting solution: 20 ton metal lifting magnet with a telescopic beam, below the hook of an overhead crane.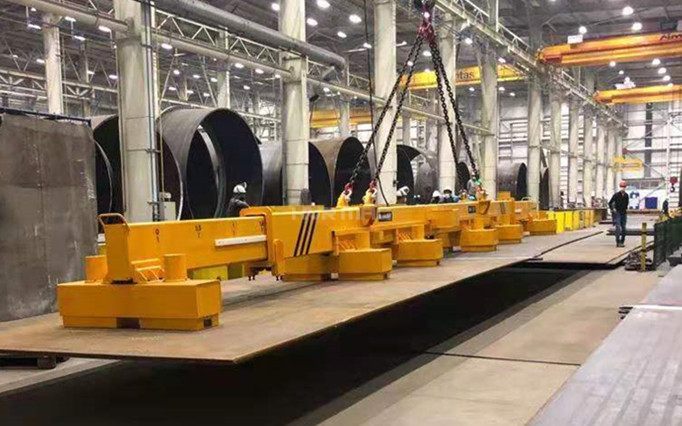 SWL 20 ton stands for: safe working load being 20 ton.
Benefits Gained
with this set of metal lifting magnet system:
Adjustable lifting beam allows for selective control of magnet modules, to adapt to different size of plates. One set of steel handling magnets fit plates in different sizes.
Enhanced plate loading efficiency
No dropping of a suspended plate even in a sudden power outage - improved working safety
Reduced labor intensity
What's more, they are much more energy saving when compared with lifting electromagnet, as they barely consume electricity - only need it in MAG and DEMAG phases, but consume NONE during the lift.
Visit our
case section
to find out more applications of our metal lifting magnet in different industries.