Are you looking for the right lifting device for metal panels? Below is an application of
HVR MAG
's heavy lifting magnets loading corrugated metal panel for welding on a gantry robot system in automation.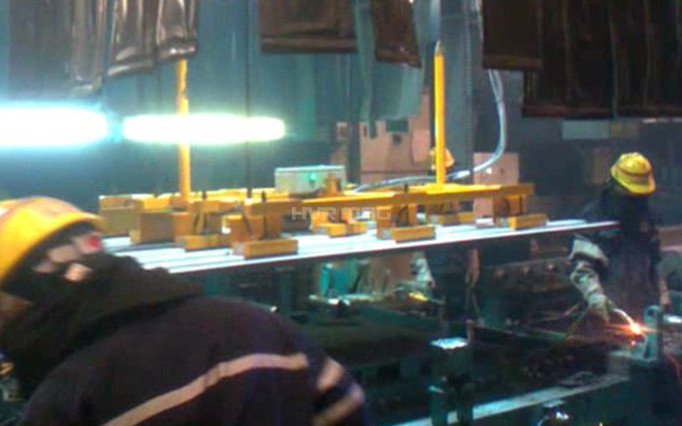 CLIENT: A manufacturing workshop, needs to load corrugated metal panel onto the welding table
PROBLEM: Lifting with ropes and slings resulted in low efficiency; Whereas lifting corrugated panel with vacuum lifters may slip due to the corrugated surface.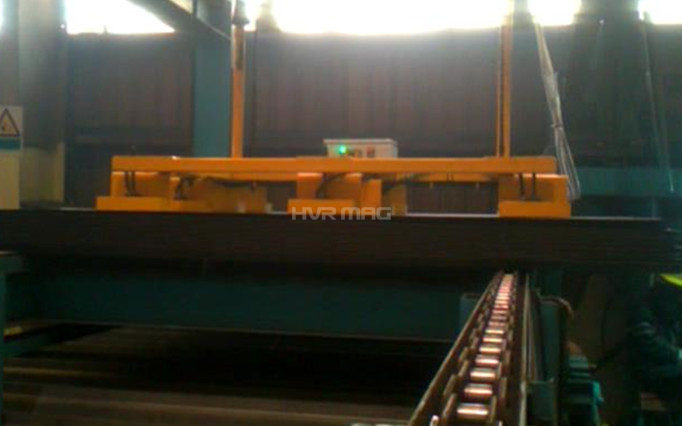 HVR MAG's Solution
: specially engineered heavy lifting magnets, equipped on the end of the gantry robot arm.
Heavy lifting magnets system
design: 12 electro permanent magnets, scattered in 4 rows, 3 in each row; elastically suspended on a spreader beam, for the pick and place of corrugated panel.
HVR MAG's Advantage over other lifting devices:
Multi-point gripping: uniformly distributed on the surface of panel, strengths the handling stability.
Superior safety: magnetic clamping force evenly distributed on the panel; even in a sudden power outage, the panel will not fall off to cause personnel injuries.
Improved handling efficiency: our heavy lifting magnets system, can pick up the load instantly and can hold/transfer this heavy part along with the gantry system safely to the designated welding table.
We provide custom-made heavy lifting magnets system, to handle ferrous material parts in various occasions and industries. Learn more about our metal lifting magnet, please visit our
website
.