With robotic welding replacing manual metal joining, magnetic gripper plays an essential role in facilitating automatic feeding in the automated process. Let's take a look at how electro permanent magnetic gripper on manipulator arm feeds for welding robot.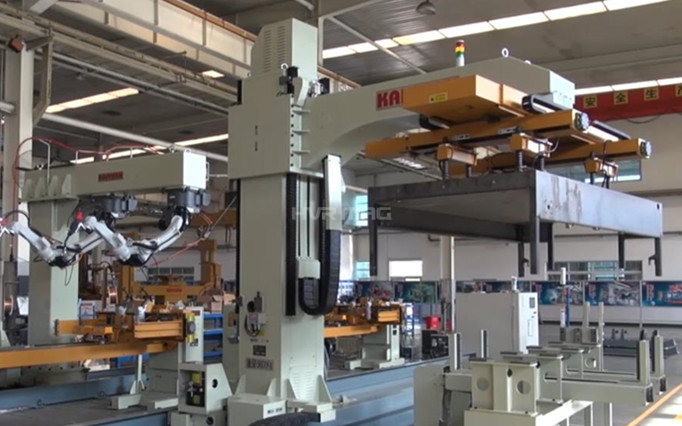 As we can see from the pictures, the robotic weld cell includes a manipulator robot, welding positioner, and welding robots. The weld part to be fed is heavy and unevenly shaped, which makes the gripping and picking up job more challenging.
The magnetic gripper specially engineered and manufactured by HVR MAG, is installed on the end of the manipulator robot arm, utilizes 4 electro permanent magnets, scattered in 2 rows. Its design was tailor made in accordance with the characteristics and weight of the weld part.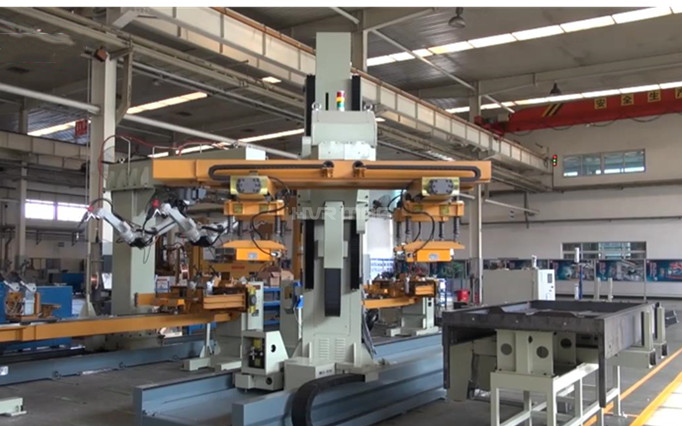 The entire feeding process includes picking up the part from a rack, holding and transferring it to the other part of the weld cell, positioning it onto the welding table for the next welding procedure. This manipulator arm gripper enables manufacturer to automate pick & place procedure, with increased accuracy, enhanced safety and reduced time needed to complete the project.
If you're looking for the right eoat for robotic welding, contact us to get a quote or visit our website to learn more about our magnetic grippers in automation.