How to transfer cast iron pipes without scratching them, especially pipes in a row? With slings and ropes, or lifting clamps? Here,
HVR MAG
will introduce a safer and more efficient way of transporting,
material handling magnets
.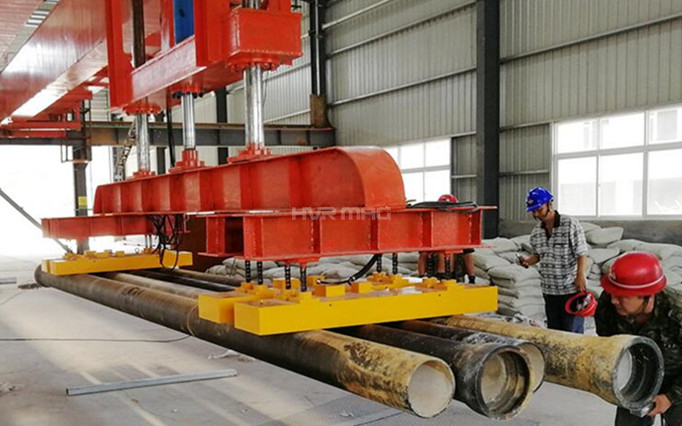 As we can tell from the picture, in the workshop of a pipe manufacturer, cast iron pipes need to be moved together with the overhead crane forward to backward, left to right, and vice versa.
The pipes were attracted and picked up by 4 rectangular electro permanent magnets installed on the end of the gantry crane. The length of these material handling magnets is designed in strict accordance with the sum of diameters of 4 pipes.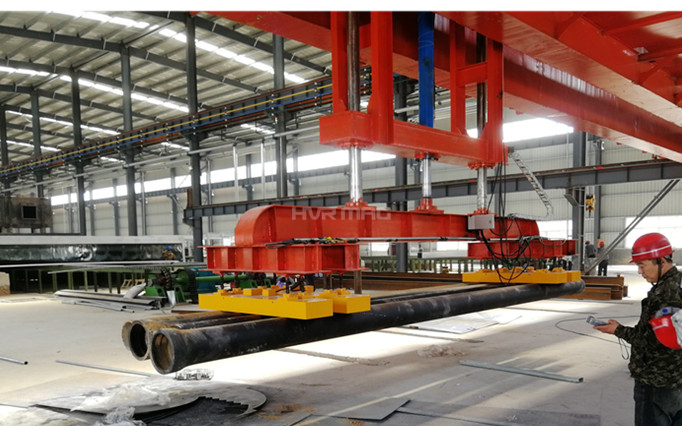 Due to the uniformly distributed magnetic clamping force, no scratch or dent will occur to the surface of pipes. Moreover, due to the electro-permanent magnetic property, the pipes will not drop even in a sudden power failure or outage, as the magnetic force still remains.

HVR MAG also can produce spreader beam for material handling magnets, for the handling of heavier and larger parts. All our material handling magnetic lifters are made-to-order designed to best fit client's material handling requirements.

In addition to case iron pipes, our material handling lifting magnets are also suitable for steel pipes, tubes in different sizes and weights. Contact us to get a tailor-made handling solution.