For long and heavy steel plates in steel mills, moving and handling is quite often yet very challenging and time-consuming. Choosing the right steel plate handling equipment can help improve manufacturing efficiency and productivity. HVR MAG's
15 ton lifting electromagnet
, tells you how.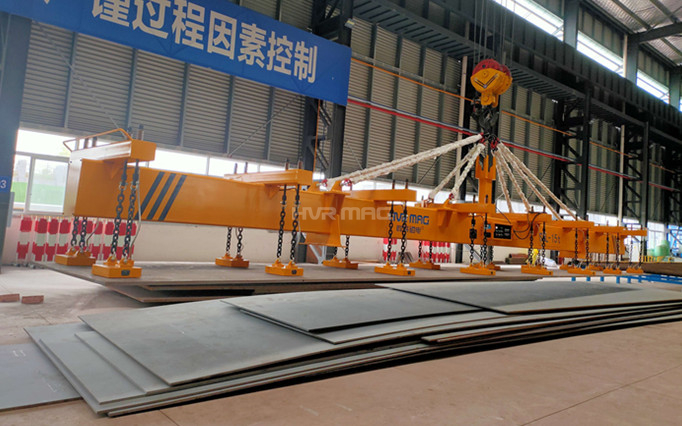 Safe Working Load (SWL): 15 ton, the maximum weight of a plate that this magnetic traverse can pick up.
HVR MAG's magnetic lifting beam: 16 electro permanent magnets scattered in 8 sets on spreader beam.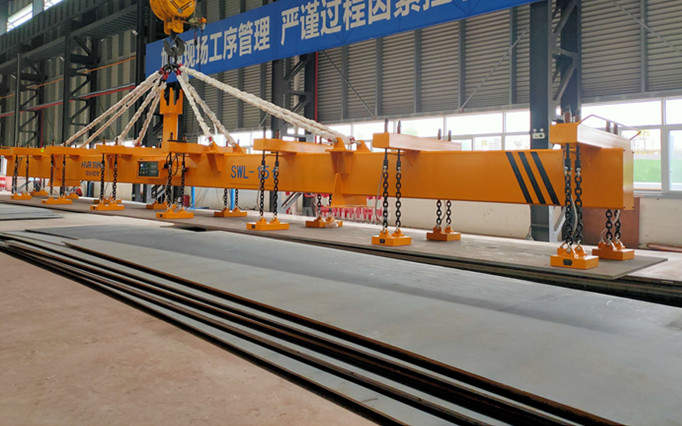 Features of HVR MAG lifting electromagnet:
Multi-point lifting force for Uniform & Stable movement of long and heavy steel plate.
Remote control available.
Selective control of magnet modules for handling of plates in different length.
Accurate single plate handling, no clinging to the next sheet.
Unlike other electric lifting magnet, this type of lifting electromagnet, specially designed and manufactured by HVR MAG, has Zero Power Consumption during lift. It only uses electricity during MAG and DEMAG phase, which saves much more energy than electromagnetic lift.
Moreover, this lifting electromagnet, can remain holding of the plate even in a sudden power failure or outage, which is not the case with electric magnetic lifter. Learn more about out magnetic lifting beam, visit our
CASE
section or our
PRODUCT
part.