Sheet metal is acknowledgedly heavy, and the edges and corners can be extremely sharp. Because of that, it is difficult and generally cumbersome to handle or move them. But if you try a magnetic sheet metal lifter, all that won't be a problem. And you'll obtain high levels of efficiency and safety when compared to other methods.
One of our domestic client, an equipment manufacturer in Anyang, Henan Province, approached us to custom a magnetic sheet metal lifter for their loading of sheet metal onto laser cutting table. Before that, they were using lifting clamps to move sheet metals, which didn't work very well.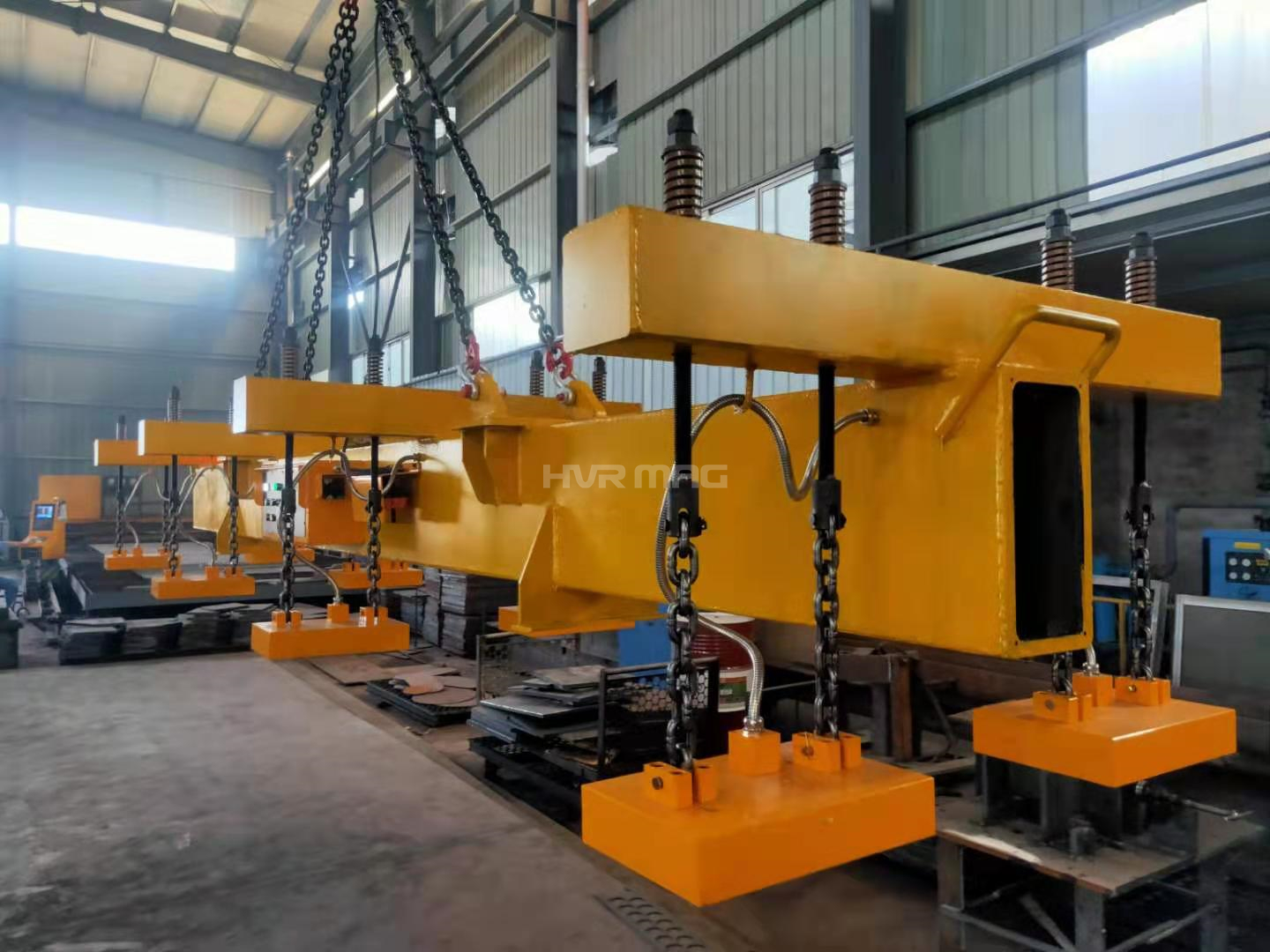 Sheet metal(to be handled) specifications: Length: 3-10m Width: 1.5-2.55m Thickness: 10-40mm Magnetic beam length: within 6m Maximum weight of metal sheet: less than 8 ton Sheet material: Q235, Q345 common carbon steel
HVR MAG tailored magnetic lifting solution: Magnetic sheet metal lifter, with 8 magnets on the beam, for the handling of single sheet below the hook of an overhead crane. One highlight of this magnetic lifter is that, the magnets can be SELECTIVELY MAGNETIZED to pick up/hold sheet metal in different length. This saves a lot of time and costs for the change of different lifting magnets or lifting devices. One set of lifting equipment, fits all their handling requirements.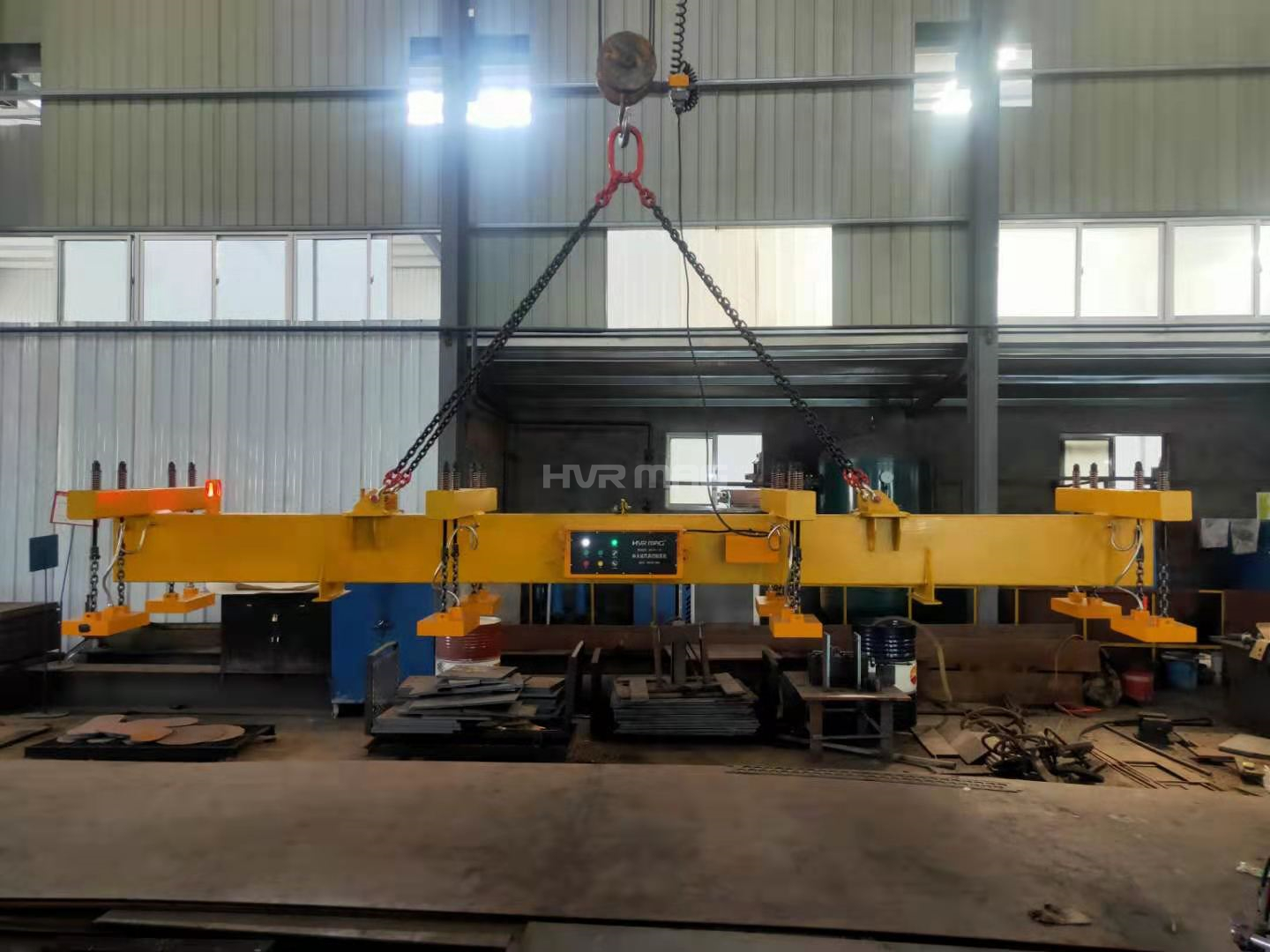 Why did they replace lifting clamps with Magnetic Sheet Metal Lifter?
l To improve workplace safety - sliding of sheet happened before when handling with lifting clamps
l To improve metal material handling efficiency - 2-3 workers required together to move the sheet metal onto cutting table
l To avoid deformations to sheets - clamps could damage or scratch the surface of sheets during the lift
Why do they choose HVR MAG over other magnetic lifter manufacturer?
We focus on the R&D of electro-permanent magnetic technology and magnetic products for industrial applications, with 5 invention patents and 30 utility model patents.
Featured with Safety (remains holding when power off), Energy-Saving (consumes no power during the lift), all our magnetic lifters are custom designed per client's request.
Contact us if you want to optimize your steel material handling efficiency with magnetic lifters.