How are
industrial magnets used in robotics
? Or we can put it in a different way - how
magnetic grippers
facilitate industrial automation for manufacturers and factories? Our client,
HRG
(Hit Robot Group), who specializes in manufacturing robots, can help you get a glimpse of it.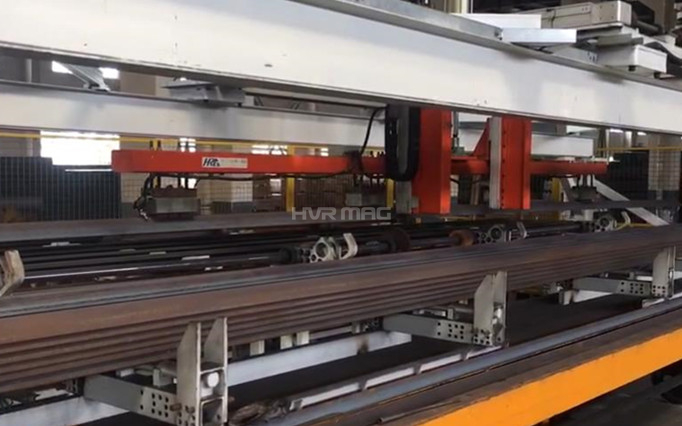 First of all, let's take a look at the gantry robot part - magnetic grippers transferring long steel angles with gantry robot. 3 grippers equipped on the beam of the automated gantry system, pick up→hold→transfer→place the long angle steel on specified position.
Next is the application of magnetic gripper on robotic arms. This custom end-of-arm tooling magnet, utilizes the magnetic clamping force to grab angle iron parts(within 10kg), including loading (feeding) steel angle parts for the punch press, unloading & transfer the parts on to a pallet after the punching procedure.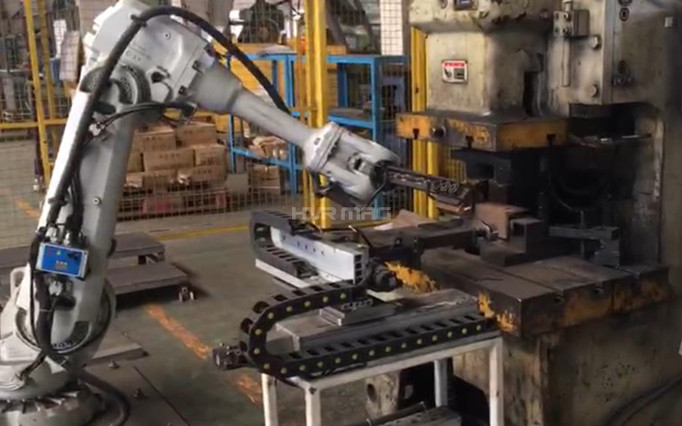 About the magnetic grippers: the unique electro-permanent magnetic clamping technology, needs no power during the handling process. Electricity is only required for the Magnetization and Demagnetization of the magnetic modules inside. Once magnetized, they can remain clamping or holding even in a power failure - the gripped part will not fall off.
Benefits gained
by HRG:
From manual operation to unmanned operation, production efficiency is significantly improved (increased by 50% compared with before);
Reduce potential safety hazards in the production process;
Basically no maintenance cost.
Not only steel iron, our magnetic grippers are custom designed to handle steel material either with flat or uneven surface. Both robotic arms and gantry systems, can be equipped with our industrial magnets to facilitate material handling efficiency and improve productivity.