Handling steel pipes in row with magnetic gripper in automation(robotic) work cell, is the leading trend of industrial automation. This automated steel tube stacker is composed of 3 end-of-arm tool magnets and a flexible gantry system.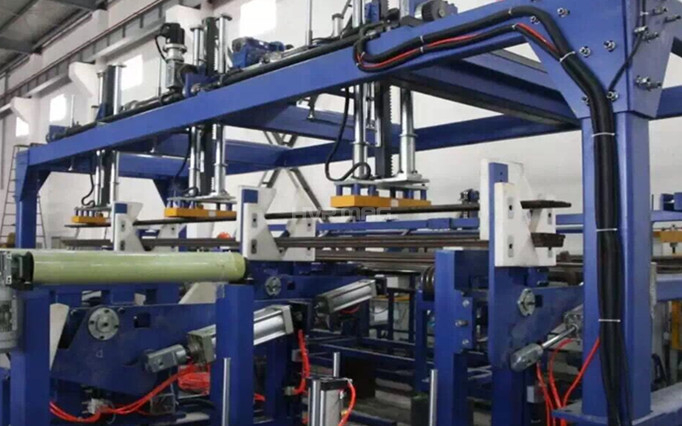 These 3 magnetic tube lifters are designed to assist in picking up, transferring and stacking a variety of tubes and pipes for welded pipe production lines. With custom magnet end of arm tool, the automatic palletizer can pick layers of round tubing to form bundles(usually hex). The formed bundles are then conveyed to a banding machine where metal bands secure the hex bundle.
Technical parameters: Item name: electro-permanent magnet Model: HEPMSP-7020S Working voltage: 160V Working current: 23A Instantaneous power per magnet: 3.7kw Maximum holding force with 2 mm air gap per magnet: 240kg Rated holding capacity per magnet: 120kg Magnet weight: About 86kg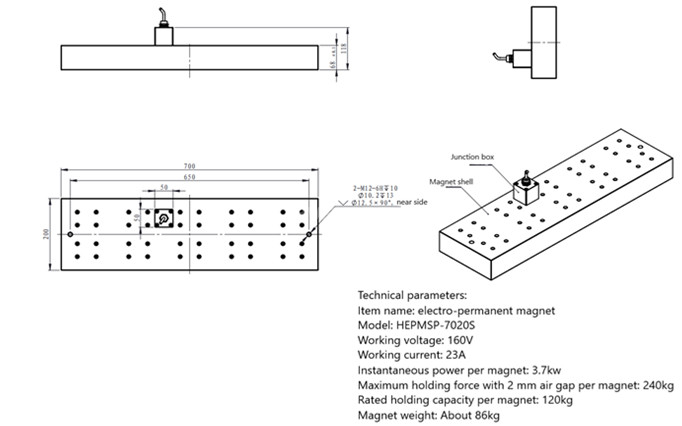 The magnetic grippers adopt the magnetic clamping force to magnetically grab steel pipes and automatically stack them. They use an electrical source to power the actuation mechanism. And the magnets will stay in "holding" state even during a power failure.
With magnetic grippers equipped, this robotic system can take in loose pipes, stack those pipes in a (hexagonal) bundle, and then release those bundles for pickup at the end of the system. This fully automatic steel pipe palletizing equipment helps eliminate safety hazards and high labor costs - steel tubes free from scratches and workers kept from injuries.