The customer previously used a permanent magnet for loading and unloading. permanent magnets are generally used manually with high labour intensity. Alternatively, an automatic permanent magnet crane was used, but it was not possible to use an automatic controller and could not meet the customer's requirements.
HVR proposes relevant solutions to improve handling efficiency: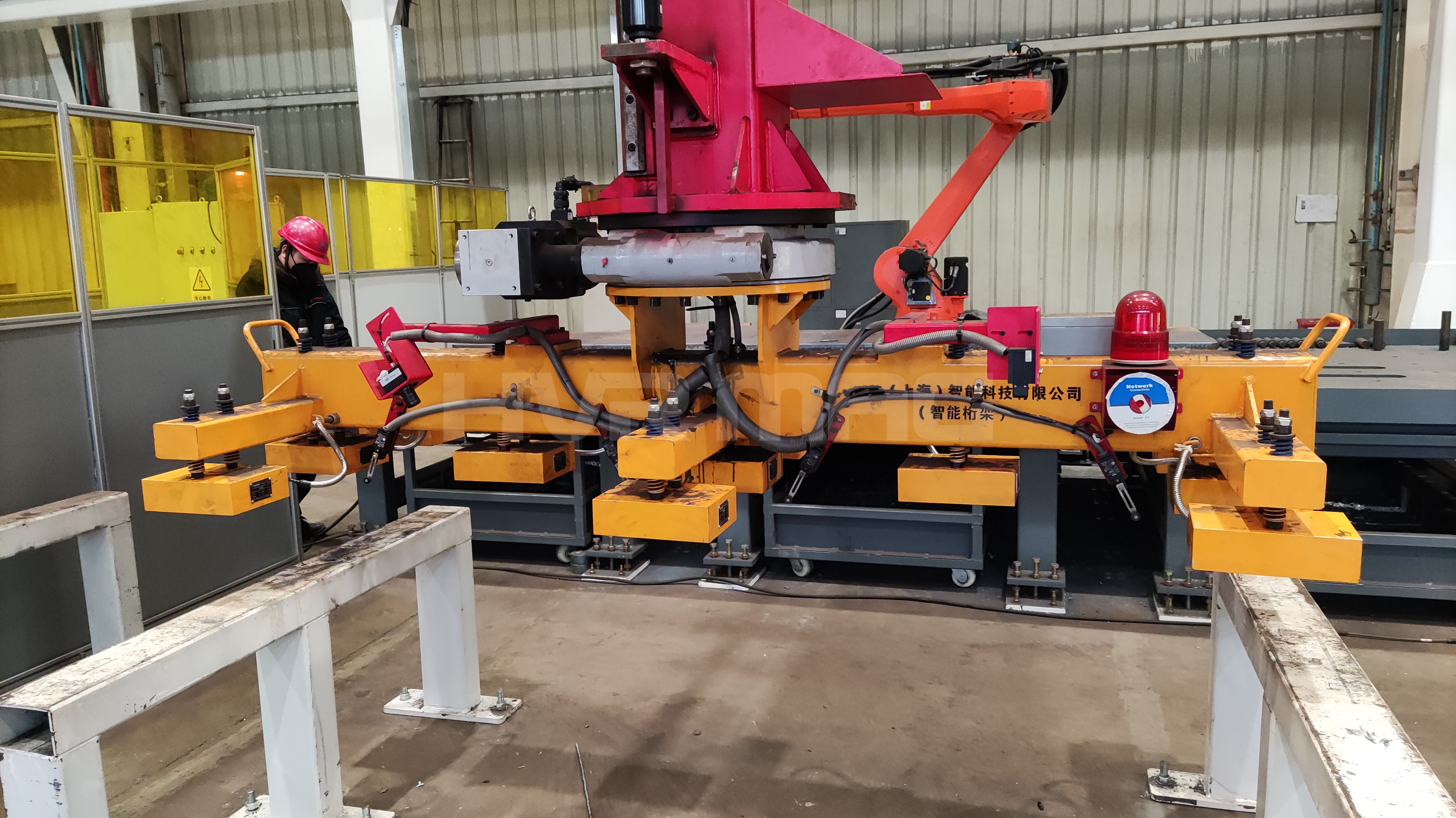 The model HEPMSP-500P50 has eleven magnets for sorting and handling workpieces of different sizes, with connecting frames made by us. Eleven magnets are designed to switch between different sizes of workpieces. Basically, all sizes provided by the customer are compatible but not limited to the size of the workpiece provided. As long as the rated lifting range is maintained. The design is structurally sound with relatively high positional accuracy ​
We received good feedback from our customers after using our products. The efficiency is greatly improved, the use is stable and there are no cases of weakened magnetism or dropped parts. The magnets are mainly designed for different size ranges of workpieces and are fully recognized by our customers.