Monopiles are steel structures that anchor offshore wind turbines to the seabed. While manufacturing a wind tower monopile, steel handling plays a vital role in the steel processing stage.
Offshore wind towers are exposed to harsh marine conditions, including saltwater and high humidity. These can cause corrosion and weaken the structural integrity of the tower. They should be able to withstand continuous exposure to strong winds and waves. They need to be significantly taller and larger than their onshore counterparts to capture stronger and more consistent winds at sea. These problems require the use of heavier materials in wind tower monopile manufacture, presenting challenges in steel handling and processing.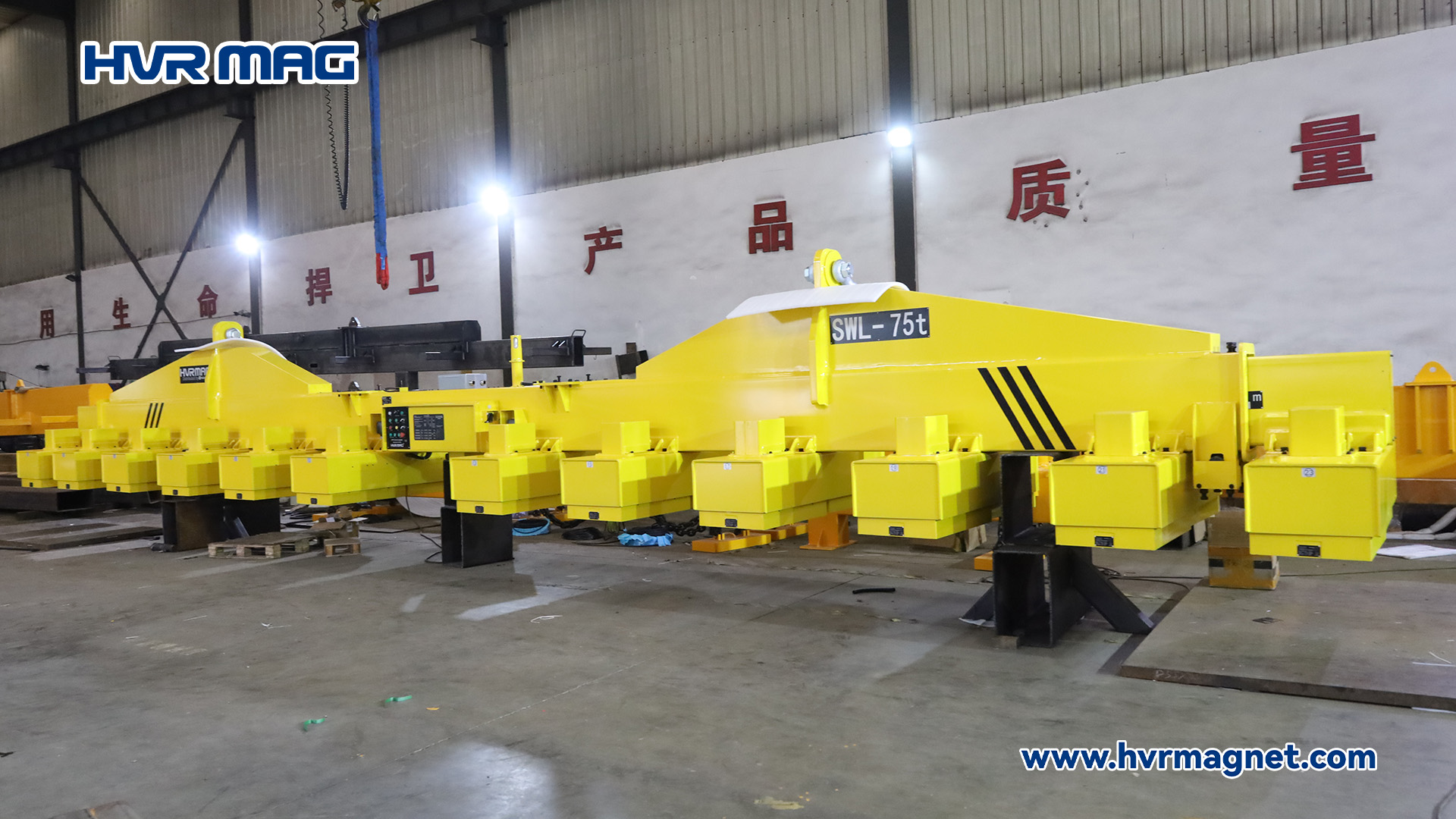 Rapid Operation: Electro permanent lifting magnet has quick magnetization/demagnetization functionality, allowing for swift attachment and release of steel plates. Safety and Reliability: These magnets don't rely on continuous power supply. Even if the power is cut off, it will not lose its magnetic force, minimizing the risk of accidental drops caused by power failure. Additionally, they have magnet performance check system to detect the operating status. Versatility: Telescopic beam is an optional attachment. With it, electro permanent lifting magnet can handle steel plates of different sizes. Lower Manpower: It can be operated by a single operator. The operator can control the magnet using a remote control or a control panel, allowing for efficient and independent handling of steel materials.
Recently we delivered an electro permanent lifting magnet for lifting 24-ton steel plates. This magnet is equipped on a telescopic beam, allowing for greater flexibility in the manufacturing process.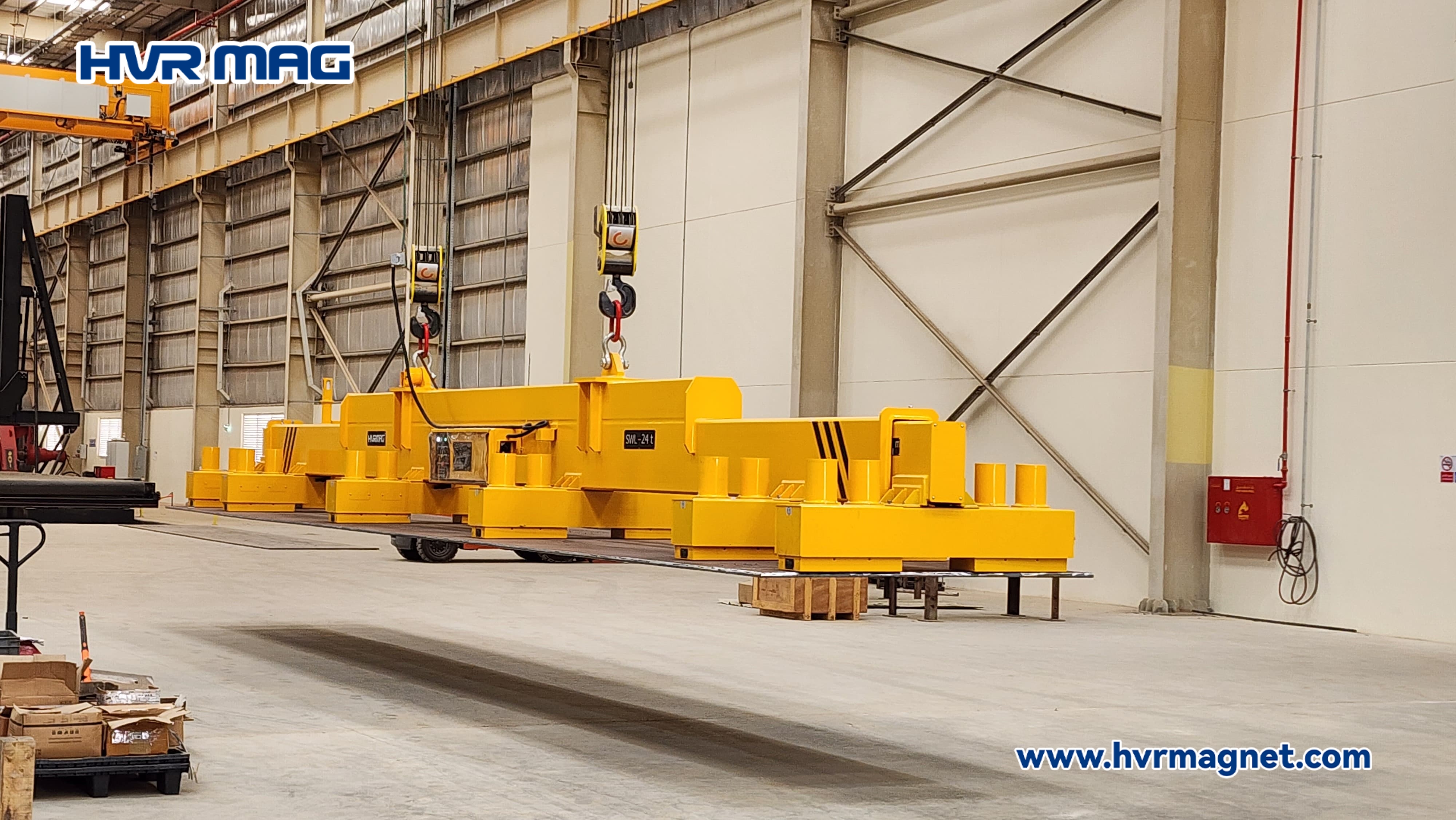 HVR MAG specializes in lifting magnet manufacture for more than 10 years. We have manufactured types of electro permanent lifting magnets with custom design such as laser positioning equipment.
For more information, please contact us at export@hvrmagnet.com