Material handling in a container terminal involves the efficient movement containers. Besides, unloading from cargo ship is also a common practice in many ports. Is there any solution to solve these two problems all at once? Electro permanent lifting magnet may be the answer.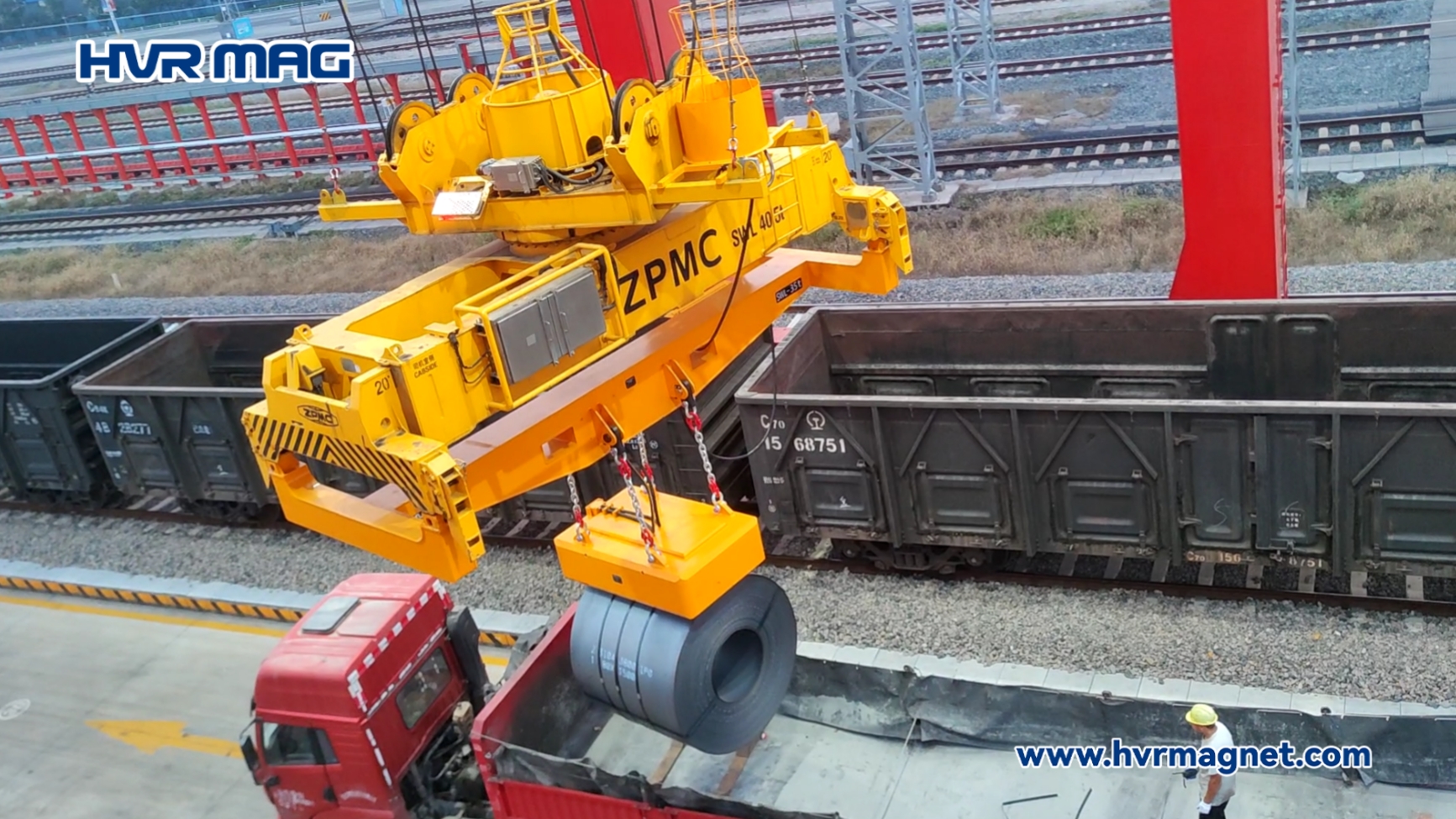 Owing to excellent integration capability, electro permanent lifting magnet can be equipped on other lifting devices such as container spreader. This one is used to unload coils from trains and cargo ships at a container terminal. To meet customer needs, it is designed to be integrated with their own container spreader. The specially designed beam allows for quick and easy assembly and disassembly from the spreader, suitable for quayside container crane. Furthermore, with a rotating mechanism, the whole equipment can be freely adjusted in angle.
This is an electro permanent lifting magnet for horizontal steel coil lifting. It is used to handle steel coils that range in weight from 15 ton up to 35 ton. Their maximum outer diameter is 15 meters to 18 meters. The longest steel coil reaches 20 meters. Before choosing lifting magnet, homemade lifting hooks are used to handle these coils. Unlike hooks, the magnet doesn't cause scratches and dents. It uses a magnetic field to securely hold the load. Additionally, electro permanent magnet can magnetize and demagnetize very quickly. Since workers don't need to attach hooks to coils, it saves labor work and improves safety.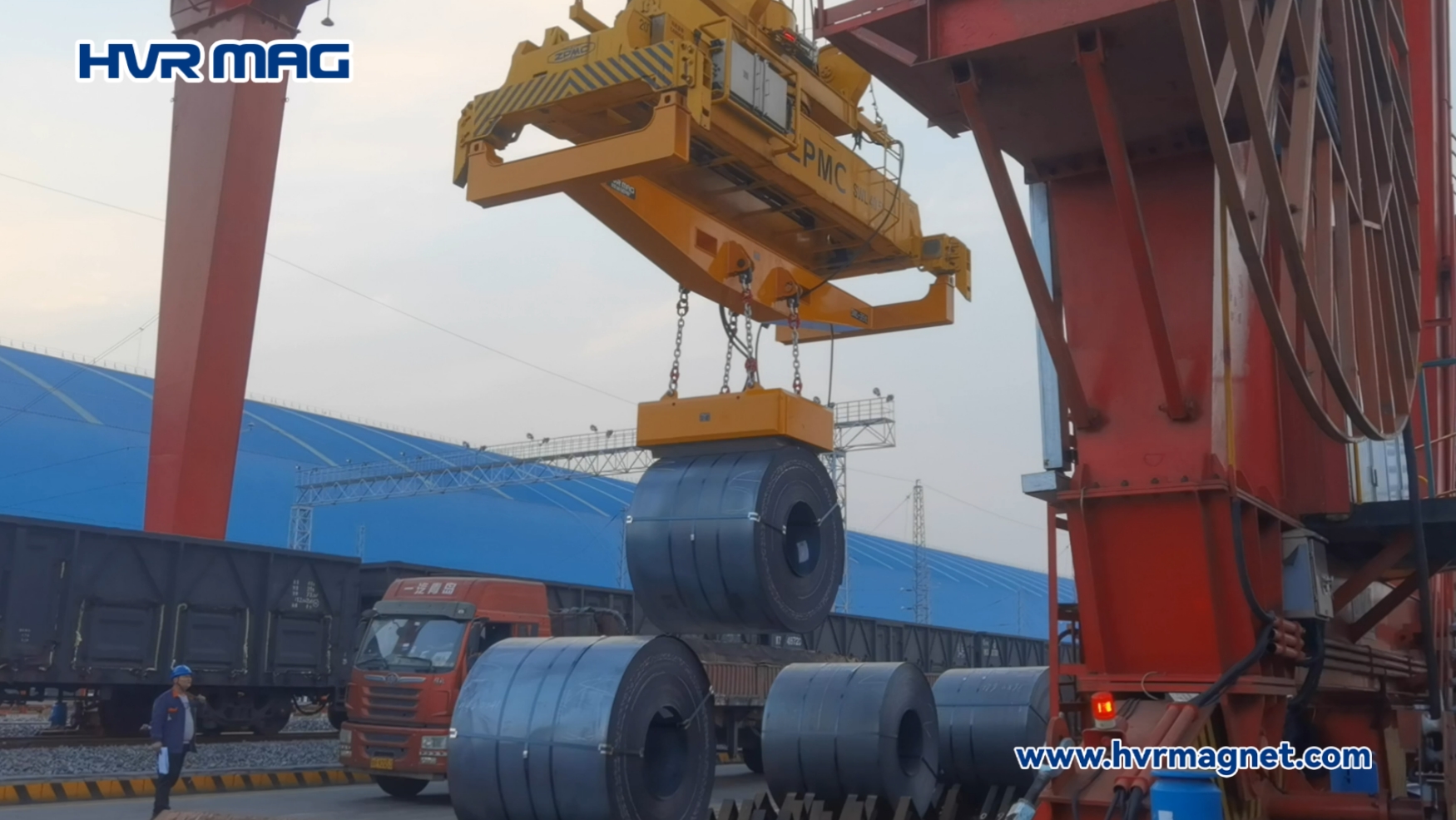 In order to meet your specific needs, we suggest that you customize your own special purpose electro permanent lifting magnet. For ferrous material handling, please consult HVR MAG. Our engineers will provide specific electro permanent magnetic solutions based on your needs.