With its innovative technology, HVR MAG's magnetic clamping solutions are designed to meet the needs of industry 4.0, and has installed electropermanent magnetic clamping system on various models of injection molding machines worldwide, due to the FAST, CLEAN and SIMPLE mold changeover.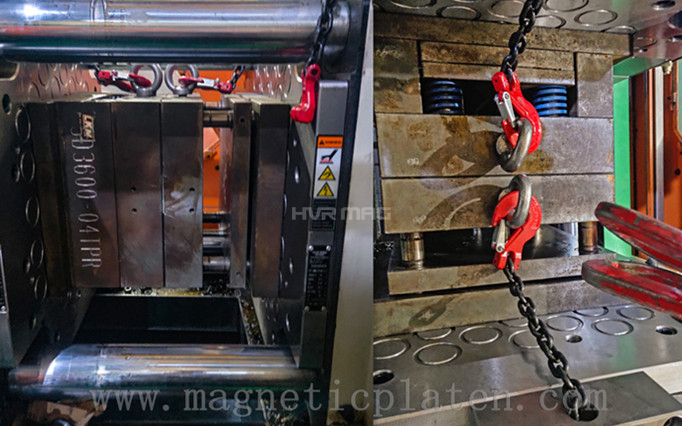 Each set of our magnetic mold clamping system is specifically engineered for use on different injection molding machines in combination with molds.
Our quick mold change system offers round pole design for magnetic platens, interface controls for accurate and reliable operating surveillance with an constant clamping force measurement, and a control unit of power input.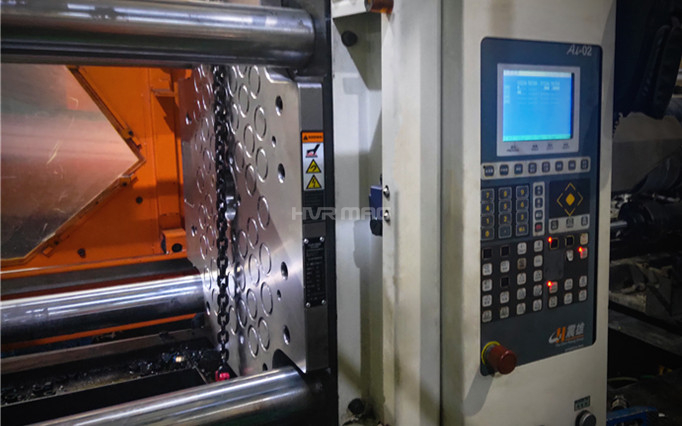 Fast
: Traditional manual mold clamping methods, including hydraulic mold clamps, requires a couple of workers to loosen and tighten bolts one by one. However, with magnetic clamping system, a single operator can control the clamping platens holding the mold on both sides at once, reducing mold changeover time
from hours to minutes
.
Clean:
Compared with hydraulic mold clamps, magnetic quick mold change system has
no oil leaks
, thus requires
no clean-up
.
Simple
(changing process): Load the mold → magnetize the platens → clamp & secure the mold - running a test → start a new injection molding process.