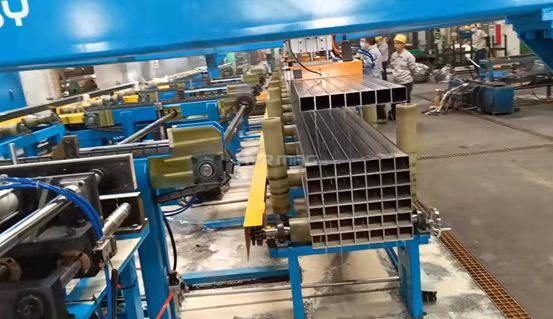 Take a look at our electro-permanent lifting magnet in the Contor's Tube Stacking Bundle Machine.
At present, China's industry is gradually entering the era of intelligence. Shenyang Contor company has developed a fully automatic stacking and packaging machine to replace the manual cutting package in the traditional welded pipe industry, saving time and effort, saving labor costs and improving product quality. Our electro permanent lifting magnet is just used into this bundle machine to carry steel tubes in a row.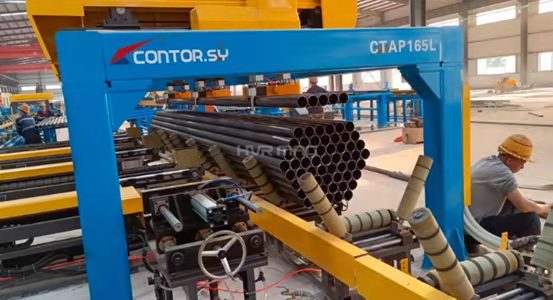 Features of electro permanent lifting magnet
•No consumption during the lift. Only use electricity in magnetization and demagnetization phase.
•Remote control. One operator can manage the whole lifting process.
•Can remain to hold the heavy workpiece even if the power supply suddenly goes off.
HVR MAG
produces all kinds of steel pipes, tubes, profiles, plates and other lifting tools. As long as you let us know your handling requirements, we can customize magnetic lifting solutions for you to maximize your handling efficiency.