The weight of a steel plate can vary from several-hundred kilograms to tons, due to its size and thickness. Thick steel plates are normally much more heavier than thick ones, which makes the lifting of them more challenging and tricky. HVR MAG custom-made
9-ton steel plate lifting magnets
, with a maximum lifting capacity of 9 tons, can lift up a single thick steel plate with a maximum weight of 9 tons.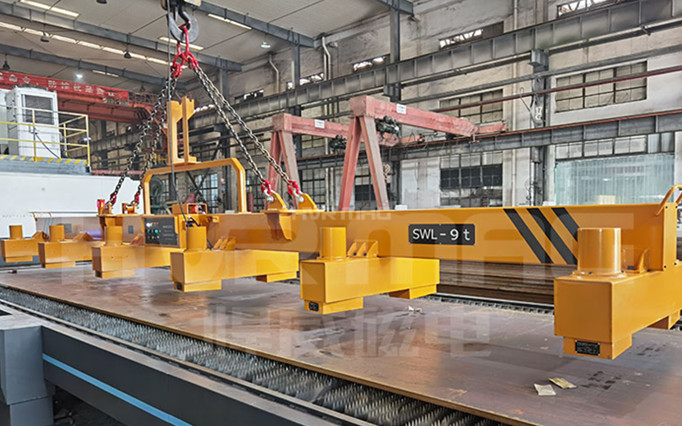 One of our domestic clients ordered this set of strong magnets to load 8-50mm thick steel plates onto flame/plasma/laser cutting table. The unique magnetic lifting technologies HVR MAG utilized, feature with higher safety and energy saving. Because of that, our 9-ton steel pate lifting magnets only use electric power during the magnetization and demagnetization of the magnets within a second, which means they can save more than 95% of electric power compared with common electric magnets in the market.
Moreover, if a sudden power failure occurs during the loading of steel plates, with electric magnets used, the steel plate will fall off the air and may cause possible injures and hurt. However, that will not be the case with our steel plate lifting magnets, as the magnetic force still remains.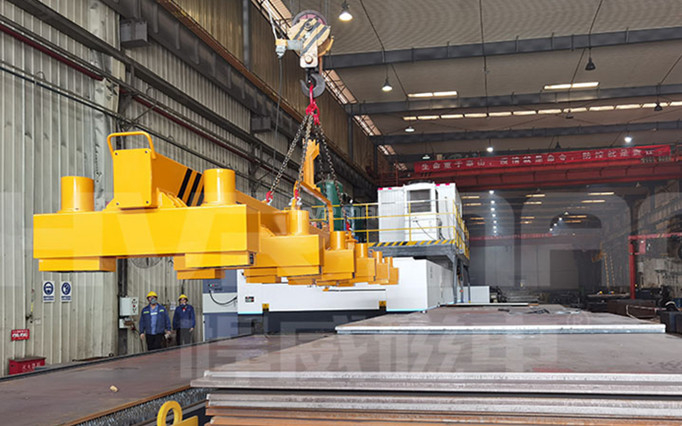 Therefore, you don't have to worry about the lifting magnet safety issue, it won't be a concern if using the 9-ton steel plate lifting magnets for by HVR MAG. In addition to 9-ton, we have other lifting magnets for sale, 5 tons, 20 tons, etc. It's up to the specification of the steel plate you'd like to handle.
Contact us
to get tailored steel pates lifting magnets for industrial handling applications.