Magnetic Clamping System
"HVR Generation Magnetic Quick Mold Change System " will be exhibited at the 2018 CHINAPLAS Exhibition. The product has won the Ringier Technology Innovation Award in the plastics industry, won unanimous praise in the industry.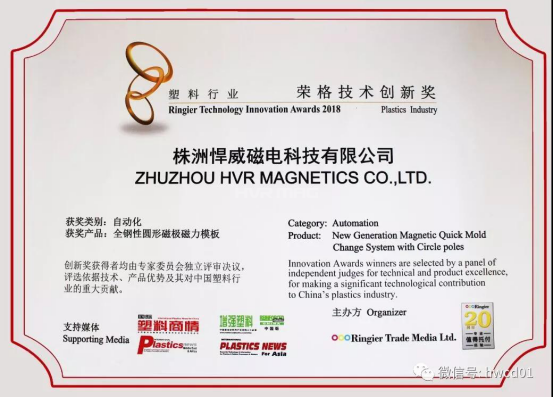 This magnetic clamping system combine by movable side magnetic platen, fixed side magnetic platen ( including locating ring ), touch panel controller box, controller cabinet, connection cables and mounting screws , can widely used for all types of plastic injection machine.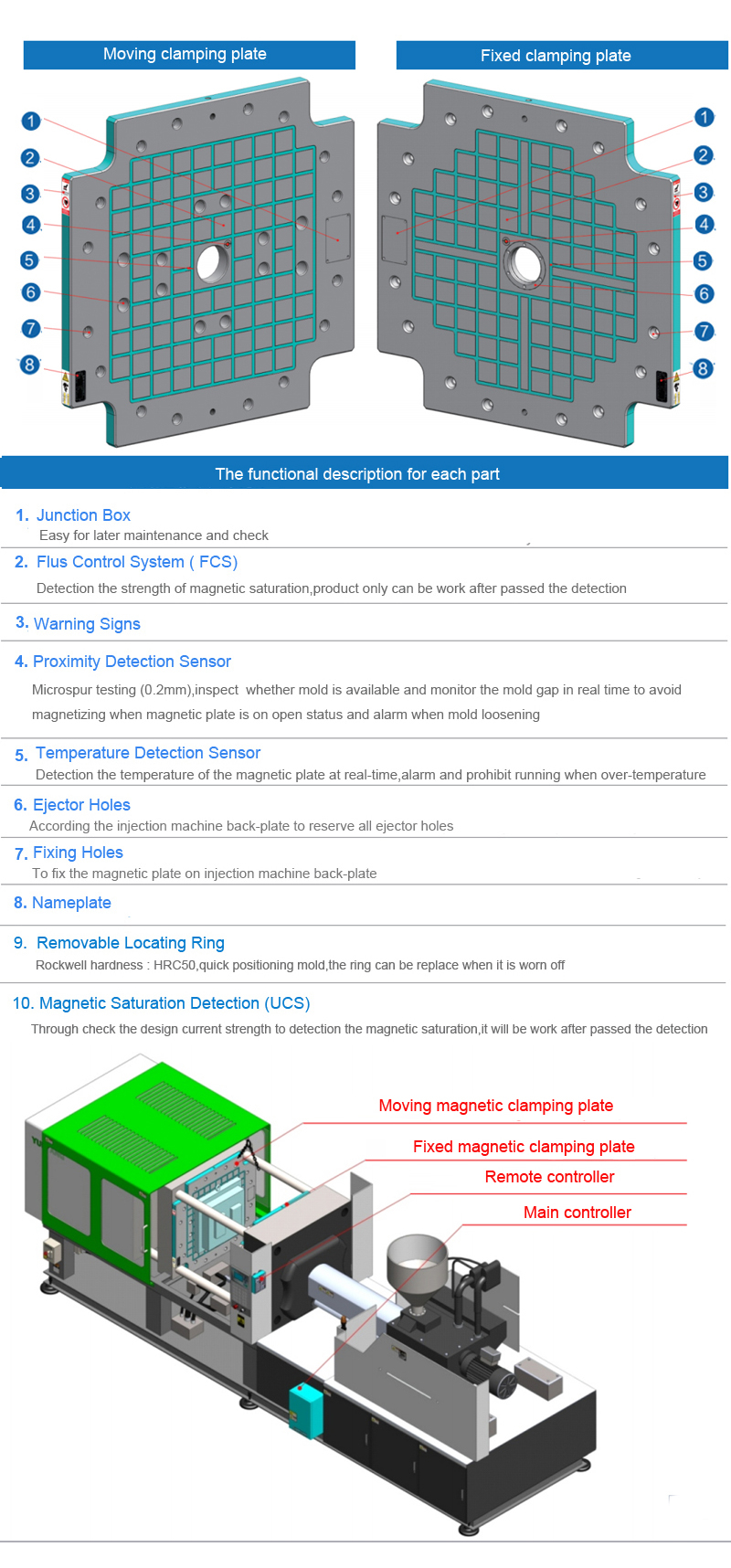 In traditional mechanical clamping method, the amount of mold deformation is very difficulty definition during the machine injection manufacturing process. In HVR magnetic clamping method, can guarantee uniform clamping mold, no mold deformation during the mold open phase, extend mold life 50%.
It is very easy to clamp and unclamp a mold, hard work such as fastening bolts is also reduced. Less restrictions on molds. No need for modifications to most of mold platens.
Considering annual output, delivery volume, cycle time, injection molding machine side investment and mold side input, the manufacturing cost can be reduced by more than 12%. One time investment , free maintenance.