Welcome to Visit HVR MAG at NPE 2018 in Booth NO.S27121 in May 7th-11th at Orlando USA
A product in the process of injection molding often requires using a number of different molds to shape, the higher the complexity of the product, the higher the mold change frequency. To shorten the mold change duration and achieve a faster responsive delivery, the application of QMCS in an injection molding machine becomes more important. However, the traditional clamping, including the pressure plate clamping and hydraulic clamping, still has a lot of disadvantages such as high security risks, low reliability, easy deformation of the work process, product consistency, and high labor costs, etc.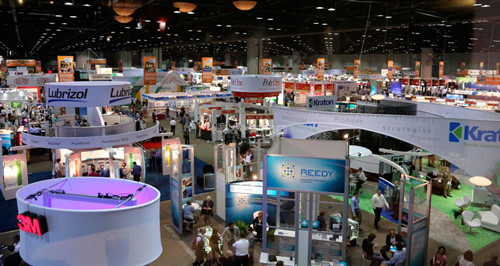 HVR MAG will in booth S27121 at NPE 2018 . At that time we will introduce and show our most salable product for you ----- electromagnetic quick mold change system & permanent electromagnetic chuck .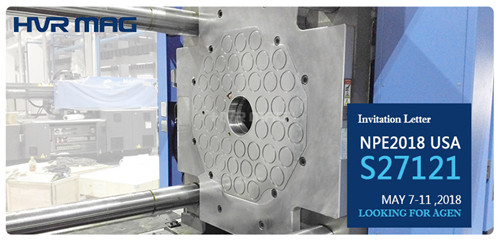 Advantages of electromagnetic quick mold change system :
1. More than 40% labor cost could be reduce ;
2. 20% magnet clamping force higher than traditional magnet platen ;
3. More than 90% mold change time could be saved ;
4. More than 95% energy saving .
Hope to see you there!