HVR MAG Challenges to Lift 100mm Thick 20 Ton Steel Plate
Let's follow the pictures below to get a glimpse of the installation of HVR MAG's heavy duty lifting magnet, in a warehouse where piles of thick steel plates were stacked.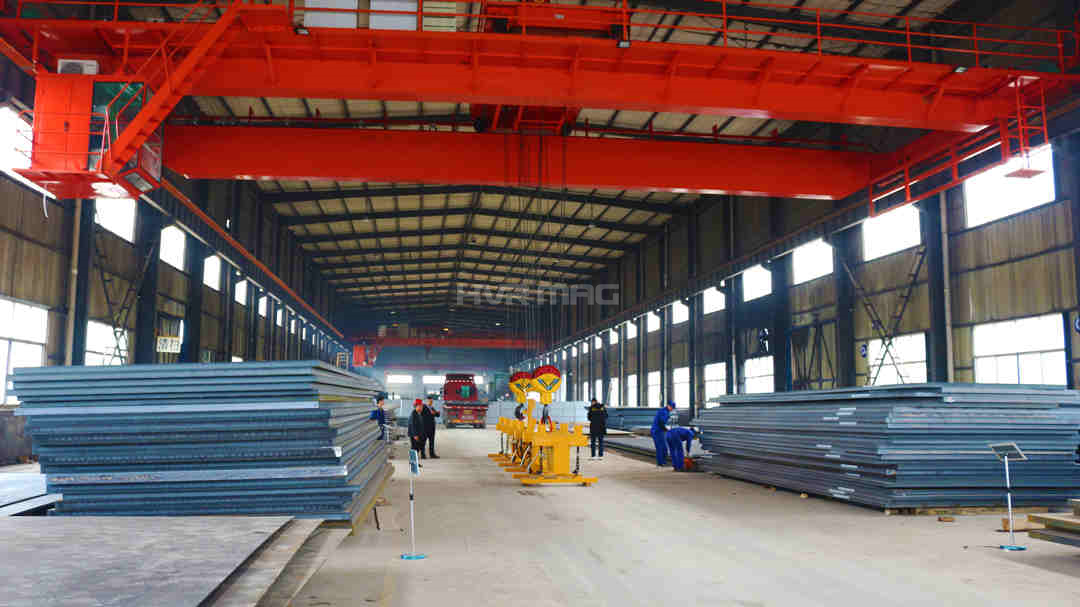 As we can see from picture one, the heavy duty lifting magnet were on the floor, ready to start the lifting job of a single steel plate. At each side of the warehouse, lying on the floor, are piles of plates of varying dimensions.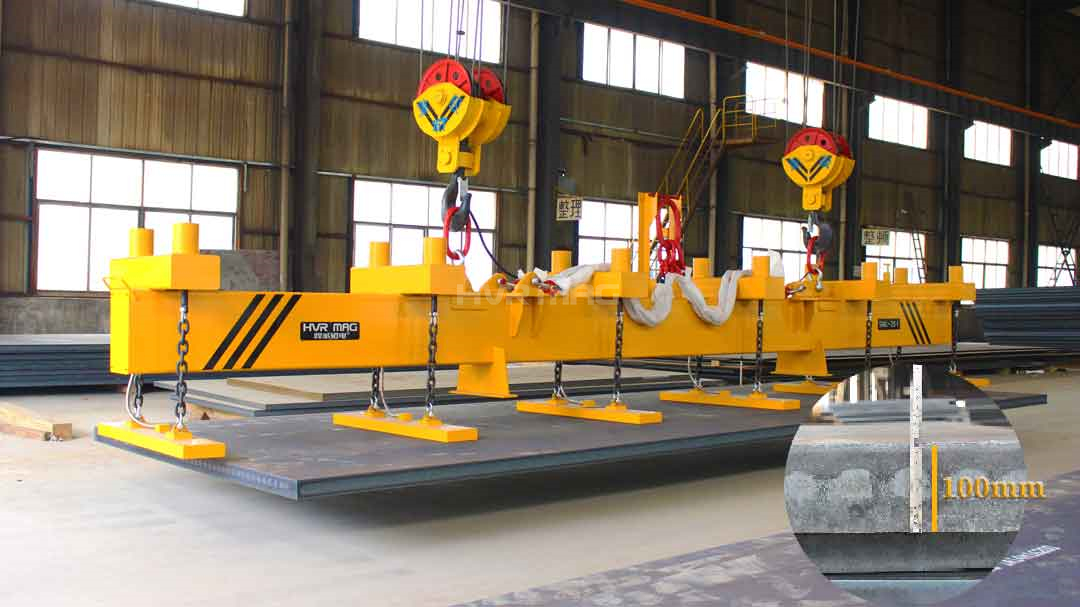 This heavy duty lifting magnet was designed with double hook for use with dual hoist overhead crane, which ensures a stable and smooth moving process of heavy plate.
In picture 2, our magnetic lifting equipment picks up a 100mm thick steel plate, with a weight of 20 tons.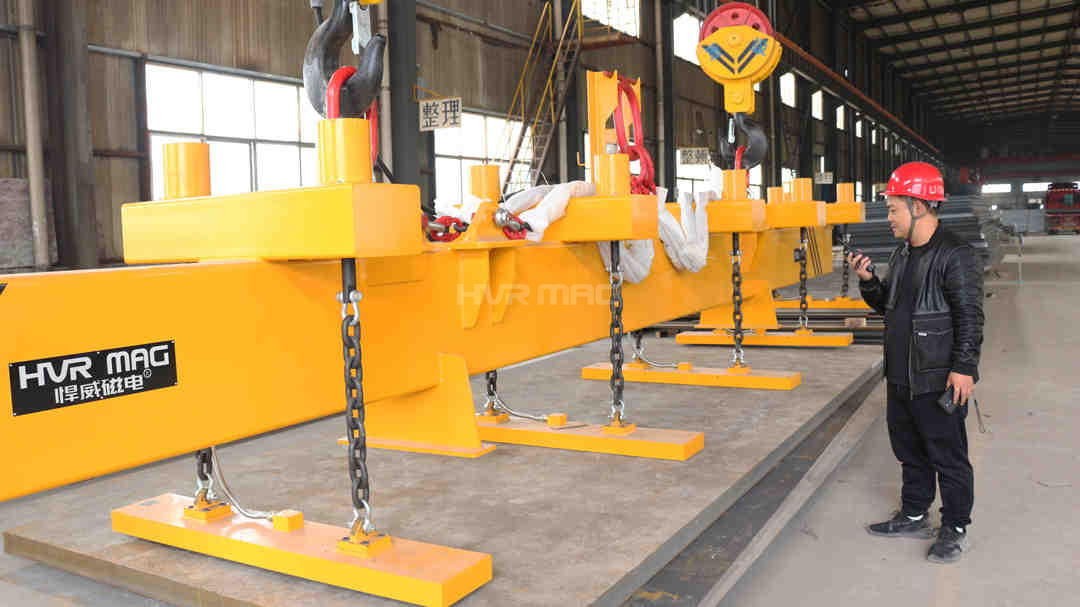 The maximum lifting capacity of this heavy duty lifting magnet is 25 tons. And the maximum thickness of metal plate that this magnetic lifting equipment can handle is 150mm.
Interested in our magnetic lifting equipment for steel? Contact our team to get a professional solution for your workshop.