2022 Chinese New Year Holiday Notice from HVR MAG
Chinese New Year, also known as Lunar New Year or Spring Festival, is just around the corner. According to the Chinese Zodiac, 2022 is the Year of the Tiger.
The Year of the Tiger will be about making big changes. This will be a year of risk-taking and adventure. Below is HVR MAG's holiday notice for the Chinese New Year.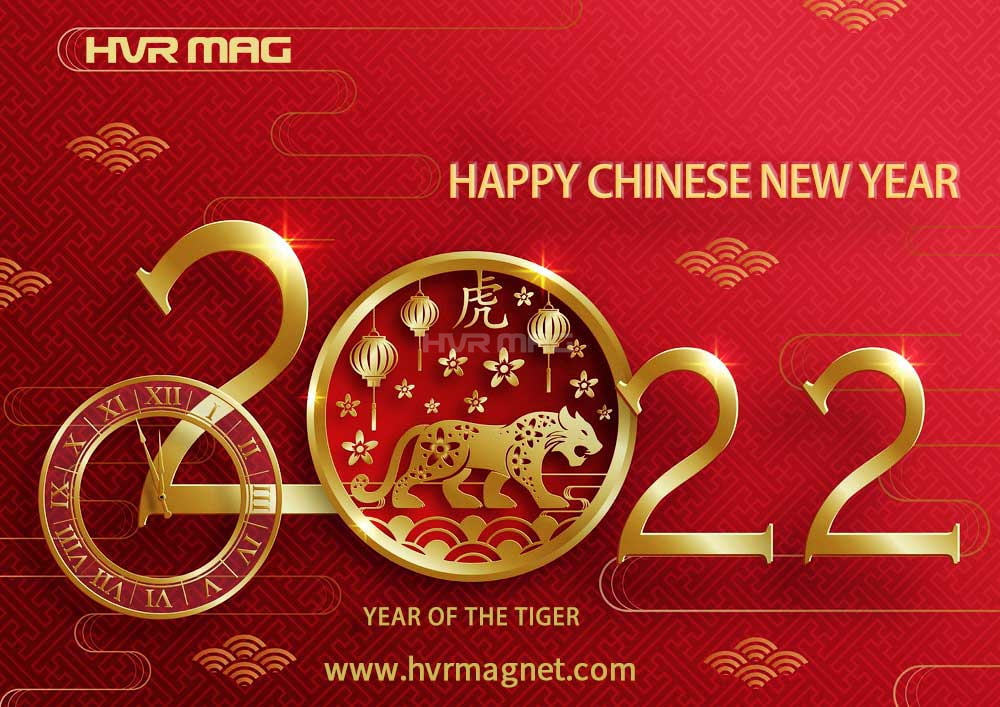 Dear Customers,
We are most grateful for all your business support in the past year of 2021.
Please be informed that our company will be closed during the upcoming Chinese New Year Holiday from 29th January to 6th February, and will resume operation on 7th February.
During this period, we don't do shipment but sales staffs still stand by online. All the orders placed during this period will have to be held until we come back to work. For any query or questions about our lifting magnets, or magnetic grippers for robots, please email at sales@hvrmagnet.com.
We apologize for the inconvenience this may cause to our customers and business clients, and would like to thank you for your great support like always! Happy Chinese New Year! May this New Year equip you with good luck, good health, good fortune, and good times!
- HVR MAG Team