The Last Shipment Before the Chinese New Year - 2 Sets of Telescopic Lifting Magnets
The last shipment before the upcoming Chinese New Year had been dispatched yesterday, which included 2 sets of 20 ton telescopic beam lifting magnets for steel plate, branded as MAGBAT EUROPE, our agent in Europe.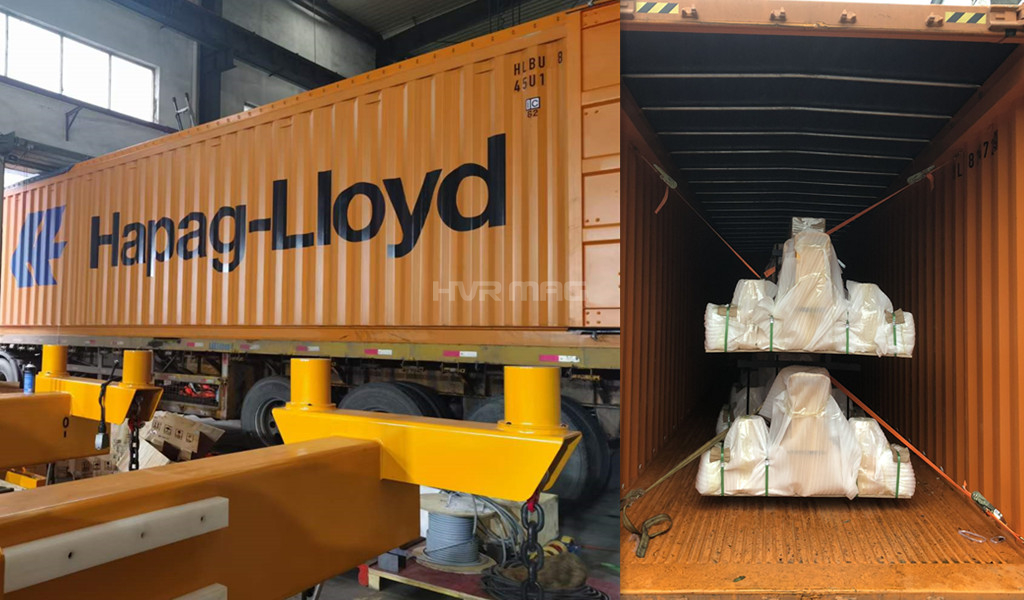 These 2 sets of telescopic lifting magnets are specially developed for safe lifting and moving of steel sheets with different lengths. The electrically driven telescopic system makes it possible to use this traverse in limited spaces.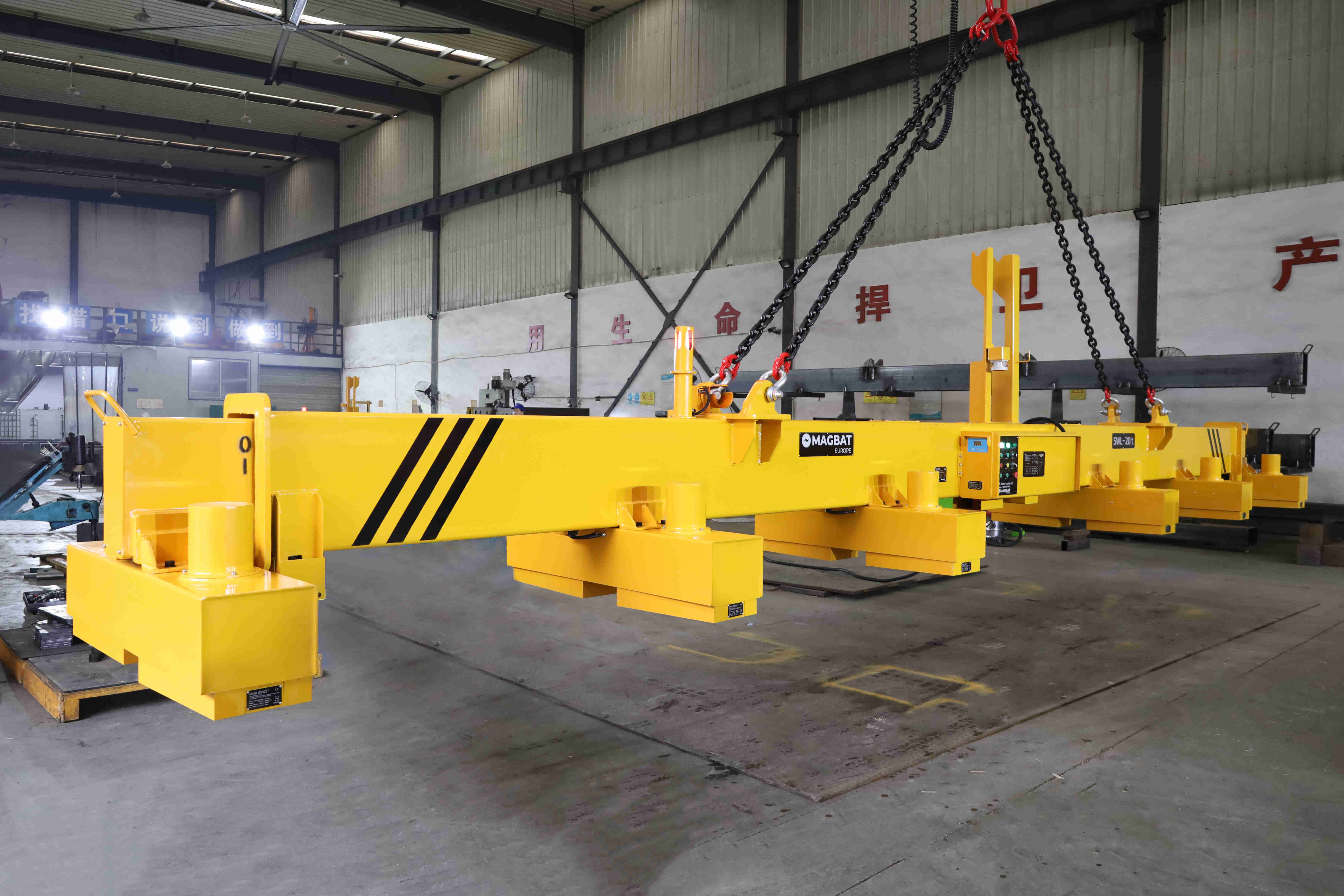 The welded beam made of structural steel is equipped with a number of electro permanent magnet modules, which are elastically suspended, for a perfect adaptation on the steel sheet.
The electronic control unit on the beam, has a selector switch with which several magnetic modules can be activated or deactivated according to the length of the steel sheet.
One worker can control the lifting operation via the integrated digital push buttons on the beam or with the standard supplied radio remote control. See more applications of our telescopic lifting magnets, please go to our product page.