There are several types of robotic arm grippers we've heard about, magnetic gripper, vacuum gripper, pneumatic gripper, hydraulic gripper, both of which have been widely applied in industrial automation. But, which gripper should you choose for automated handling of irregular heavy machined parts in palletizing/depalletizing line?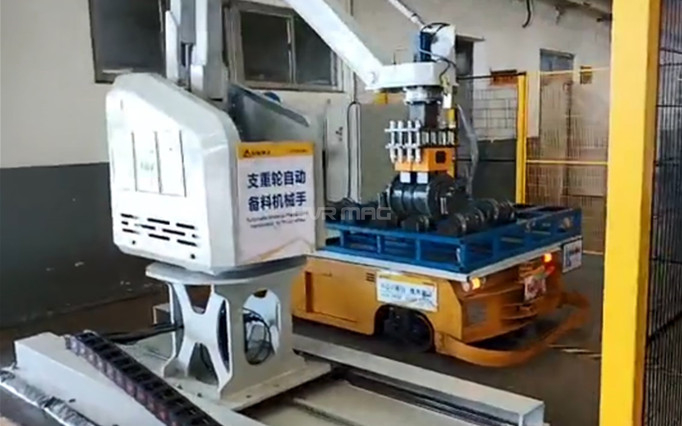 One of our domestic client just encountered the same problem last month, and had successfully tackled it, with HVR MAG specially engineered gripper for manipulator arm(as shown). The robotic arm gripper in the picture, is designed to pick up the irregularly shaped heavy steel part from a pallet (depalletizing) and position(transfer) it on another pallet (palletizing), working as a magnetic palletizer.
It grasps the object quickly and can still maintain a secure hold in a sudden power failure - which means, if with other robotic end effector, the heavy machined part may fall off and cause possible damages and personnel injuries. Moreover, this robotic arm gripper, turns out to be more energy saving when compared with other EOA tools, as it consumes no power in gripping state. Electricity is only needed for magnetization and demagnetization of the magnets.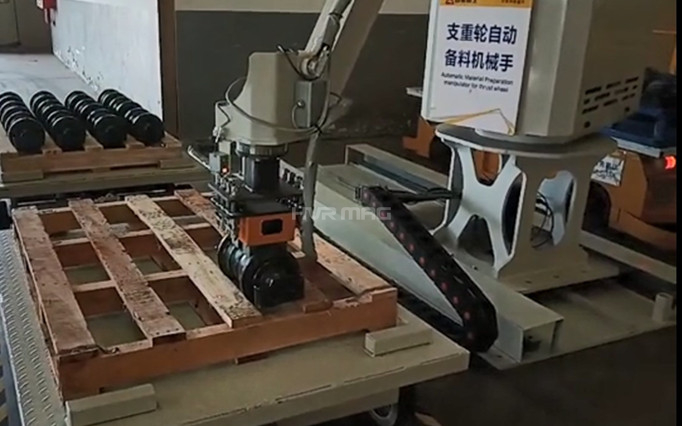 For factories that attach great importance on workshop safety and cost effectiveness, robotic arm gripper would be a really nice choice for end effector. HVR MAG can custom design and manufacture
end of arm tooling magnet for robots
, with varying shapes/sets/lifting capacity, upon client's request. We can tailor magnetic grippers with various gripping capacity ranging from several kilograms to up to seven hundred kilograms, for various applications.