Are you looking for an end-of-arm tool that can pick up, hold in position, transfer, flip and place steel parts in various shapes, sizes and weight? Most importantly, that robot gripper shoule be able to withstand the high temperature in welding line. Well, this is where the
magnetic gripper
comes into play.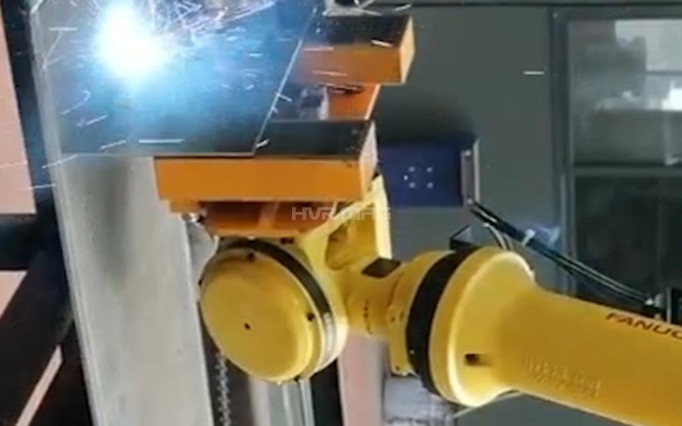 What's NOT shown in the picture, is that the magnetic gripper installed on robotic arm, firstly, grasped machined sheet metals from a conveyor line, and then transferred them to the next assembly line to feed the welding robot. This gripper for robotic arm, was engineered and manufactured by HVR MAG, per client's application requests. Apart from the normal pick and place movement, it's also adaptable to 360-degree flipping for multipart welding.
This end of arm tooling magnet helped boosted sheet handling efficiency for both precise and multipart welding for the factory. One robotic arm gripper, for steel workpieces of different specifications, can be more economical than buying different end-effectors and adding the time related to changeovers. Since there is no need for constant change of end tools, and this makes the production line more efficient.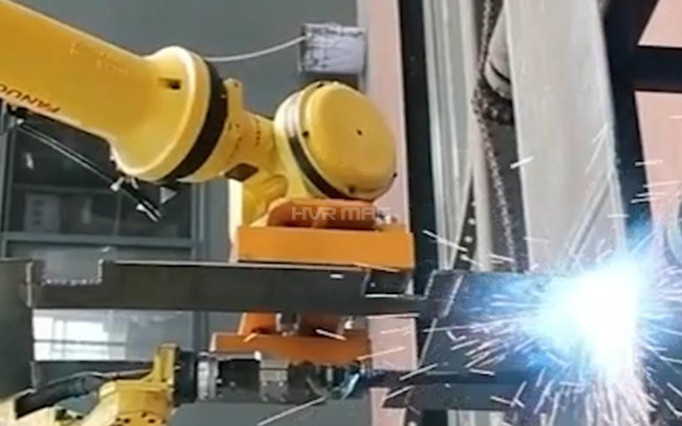 In terms of the holding capacity of the magnetic gripper, HVR MAG can engineer it from several kilograms to several hundreds of kilograms, in accordance with your application requirement.
Contact us
to get a customized magnet gripper to handle steel parts with varying sizes and shapes in your automated industrial manufacturing process.