How do you lift or move a large heavy steel plate, like a sheet metal weighing up to 15 tons? Which plate lifters will you choose, plate hooks, plate clamps or plate magnets? Let's take a look at HVR MAG's custom steel lifting equipment -
16 ton steel plate lifting magnet
for outdoor plate stacking.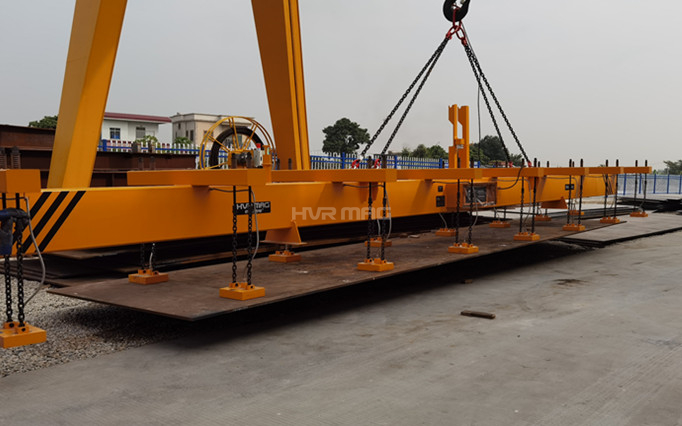 This below-the-hook lifting magnet, in conjunction with an overhead crane, works as a magnetic type of steel plate handling equipment, including stacking and destacking. It can pick up a single steel plate weighing up to 15 tons, 15 meters in length, without clinging to the next sheet. As the picture shows, it's designed with 8 sets of elastically suspended magnetic modules, 16 in total.
The 16 ton steel plate lifting magnet is equipped with a selector switch that allows to activate/deactivate a selective number of magnetic modules. That is to say, for plates with shorter size, only a partial of magnets can be selected for the loading and unloading of plates. Flexible design.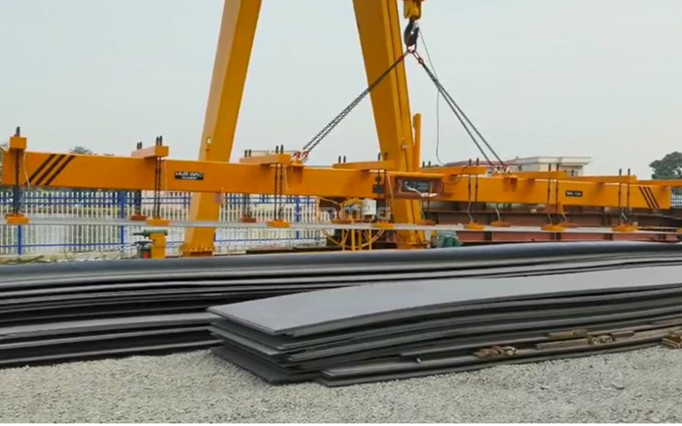 Our client approached us and finally decided to take our magnetic solution for lifting steel plate, is due to its featured advantages.
Strengthened safety - can still remain clamping of the load in a a power failure, without change to the clamping force.
Energy saving - due to the EPMs utilized, this lifting magnet only needs electric power to activate/deactivate the modules, no power consumption in the lift.
Interested in this plate lifting clamp?
Contact us
to get a custom steel plate lifting magnet to help safely lift and transfer long and heavy steel plates.