Those who deal with magnets should know that high-temperature environments have a demagnetizing effect on the magnets. So how does the magnetic gripper for robotic arm end effector produced by HVR MAG work normally at a temperature of 300°C?
The customer is located in North China and is engaged in industries such as sales of industrial robots and industrial automatic control system devices, as well as manufacturing and sales of metal cutting and welding equipment. The customer is an automation integrator as well as an equipment manufacturer.
This time the customer asked us about electro-permanent magnets, which are used to pick up and carry products from tempering furnaces. What's worth mentioning here is, that tempering furnaces are for general metal parts in the air for tempering, as well as aluminum alloy die casting, piston, aluminum plate, and other light alloy parts quenching, annealing, and aging heat treatment. The customer is using low-temperature tempering, whose working temperature is around 300℃, which is a special feature of this project. The workpiece that the customer needed to pick up and carry is carbon steel with good magnetic conductivity.
Which method did the customer use to pick and carry previously?
The customer had previously used the manual handling method, which they increasingly felt was not only low in safety but also low in efficiency. Since the customer was in the industrial robotics integration industry, they knew that this manual handling method needed to be improved. They found HVR when they searched for magnetic gripper for robot eoat on the Internet. The customer planned to use a robotic arm + vision technology + magnetic grippers to do work efficiency improvements and enhancements.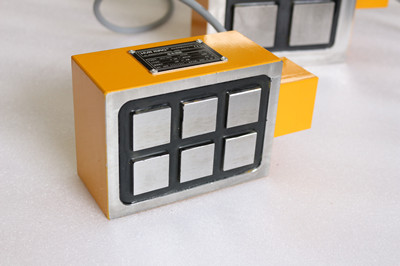 What is the magnetic gripper solution offered by HVR MAG? From the general technical level, the working temperature of the magnet should not be too high, otherwise, it will easily lead to the condition of losing magnetism and dropping the workpiece. But we could add a water cooling system to cool down the magnet.
After all, we have had previous success in developing magnetic grippers adapted to operating temperatures up to 600°C, so 300°C was not a problem, either. Moreover, HVR's technical engineers have rich experience in tailored permanent electromagnets ensuring the stable and long-lasting magnetic force of the electro-permanent magnetic grippers.(The picture shows the previously successsful application.)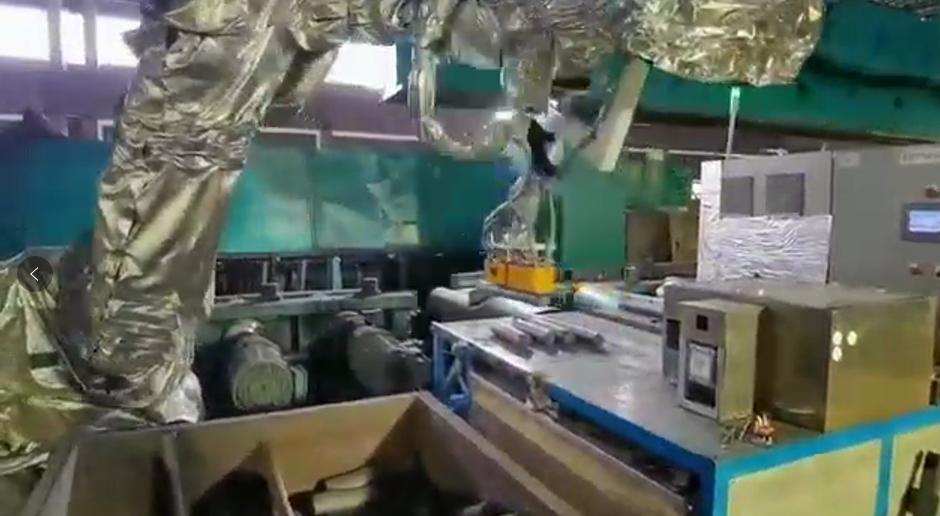 What is the effect after the customer uses the robotic arm with the EPM gripper?
After a month of use, the customer feedback is good: the magnetic gripper adsorption force is strong, and the workpiece never falls. The water-cooling device is also no problem, and the overall user experience is good. Now automation production saves time, electricity, and labor.

Looking for Magnetic Grippers for robot end effectors to work in the high-temperature environment? HVR MAG is here for you:export@hvrmagnet.com