Quick mold change clamping system is mainly used for injection molding quick changeover, to improve overall efficiency. For small tonnage injection molding machines, changing mold within 3 minutes is as easy as a piece of cake.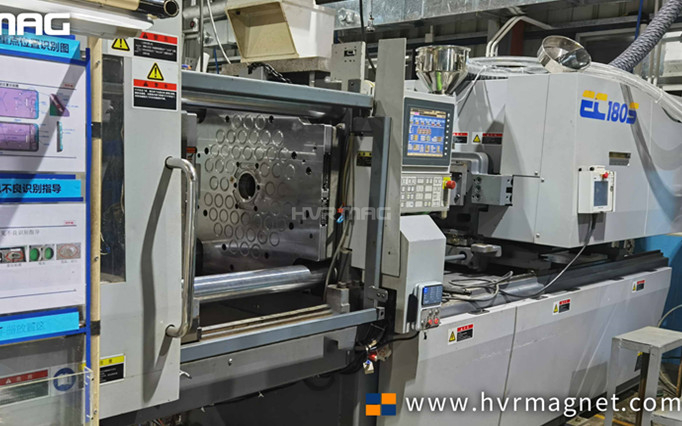 Below is the latest application of HVR MAG's quick mold change system on a 180 ton TOSHIBA injection molding machine.
After the installation of magnetic clamping platens, the mold can be easily clamped and fixiated. No more screw or bolt tightening, no risk of oil leakage.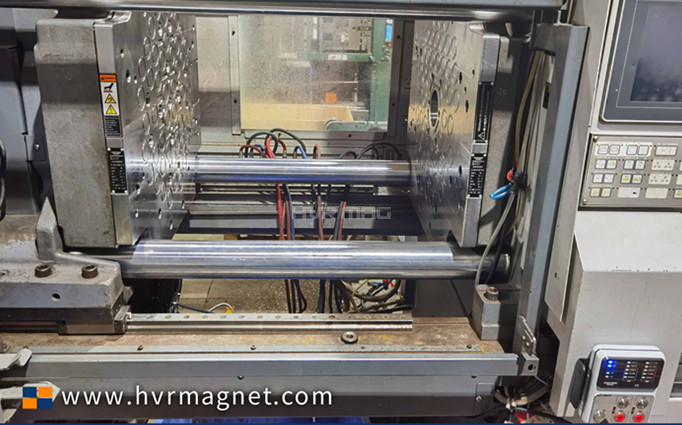 Mold closing and mold releasing can both be operated via the control panel. Designed with 8 safety attributes, HVR MAG's quick mold change system is safer and faster and more efficient than conventional mold clamps. Get in touch with us to acquire more information and applications of magnet mold clamps in plastic injection molding.