HVR
magnetic gripper
has found a new application in automated packing steel tube parts on gantry robot in Henan Province. The gripper size was custom designed and manufactured per client's specification request, to be able to handle 108 pieces of single steel tube in a single move.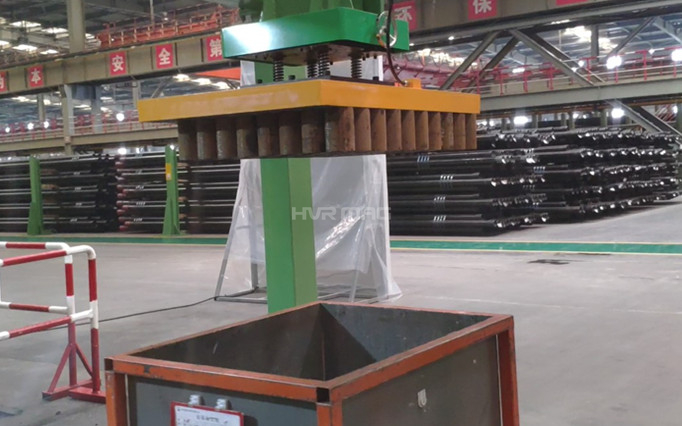 The steel tube dimension is as follows: Diameter: 73mm; Length: 114-241mm; Thickness: 9.6-16.5mm; Maximum weight of single steel tube: 11.6kg
Then how does the magnetic gripper work? It uses magnetic force generated by electro-permanent magnets equipped inside to pick up and hold steel products in one go. It's special design has a long service life, requires little maintenance and consumes no electricity during the lift. It can hold a layer of steel tubes for as long as needed, no product falling if the power is cut off.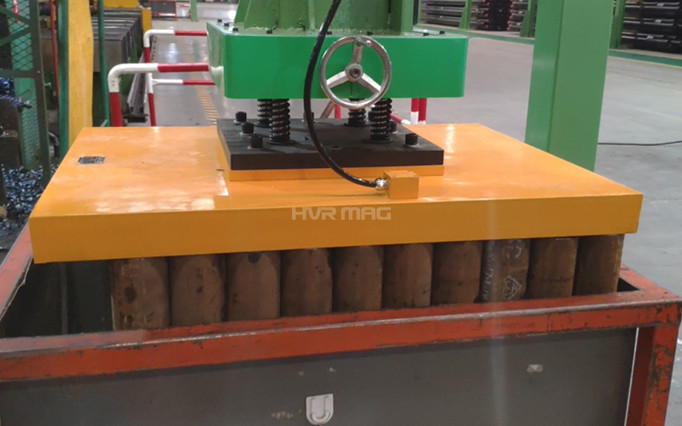 What's not shown in the picture, is that other than
packing
, this magnetic gripper was also used for safe and fast
palletizing
and
depalletizing
steel tubes with different sizes (used as a magnetic palletizer) in the factory. It guarantees a trouble-free steel part handling process, even with non-uniform loads and helped our client gain a series of benefits including reduced labor intensity and labor costs and a more safe working environment.
Welcome to visit
our website
to learn more about magnetic grippers in industrial automation.