Container manufacturers use manpower or hooks to load, stack, and unload containers on and off cargo ships. But there are existing many problems, and they need a more efficient way. HVR provides a solution for our customers- use magnetic grippers for gantry robots:
1.more quickly and conveniently. A maximum of 5 workpieces can be transported at one time. There is no need to load them one by one. And magnetic grippers find the correct position faster.
2.Labour saving. Previously operated by one person, now wholly eliminated and more than 5 times more efficient than before. Reducing labor costs and improving efficiency.
3 .Electro-permanent magnets rely on solid force to hold the workpiece from the center, which prevents the surface of the workpiece from being scratched.
4. Electro-permanent magnetic gripper can avoid occupational accidents and labor intensity.
5 .Rational layout. A more orderly and tidy overall image than before.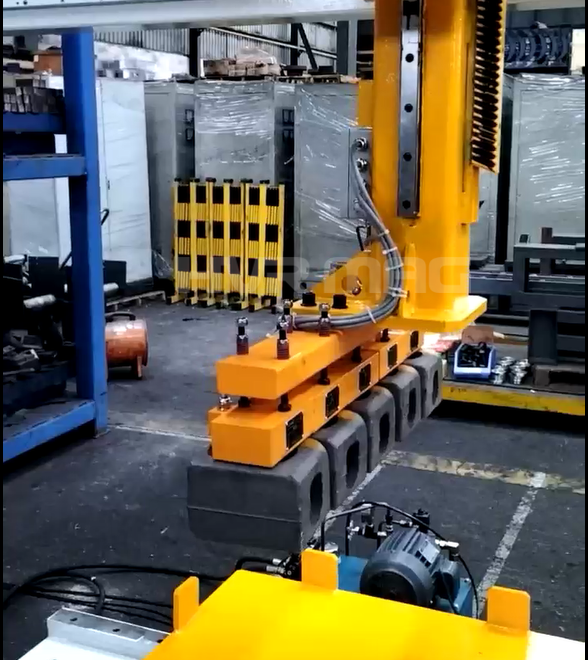 Each robot with 5 sets of HEPMP-1610P30-FH electro-permanent magnets Handle a single workpiece weighing up to 13 KG
Our customer happily told us magnetic grippers effectively overcame the deformation and hanging injury produced by the original process, making the process more stable and reducing the defective rate of products. And they significantly improved production efficiency and increased production capacity by more than two times.
It's important to consider what you will be using the device for to ensure you get the right system for your needs. Contact HVR now!