Firetruck manufacturing requires precision, ingenuity, and a great of expertise. From the first pick of sheet metal to the final welding process, HVR magnetic grippers exceed customer expectations and perform like no other.
In the beginning, sheet metal is cut into parts. The part includes cab and body components. Then they go into the frame up. Our magnetic grippers play an essential role in this procedure.
The customer had previously been using manual lifting, which posed specific safety accidents and was not efficient in loading. HVR advises the fire truck manufacturer to use electro-permanent magnetic grippers.
Magnet model: HEPMP-5018P50S More than 180KG steel structural parts are gripped and transferred. ( Steel structural parts include steel plates and some irregular-shaped steel parts.)
As you can see, our magnetic grippers hold the parts tightly and send them to the right place for welding.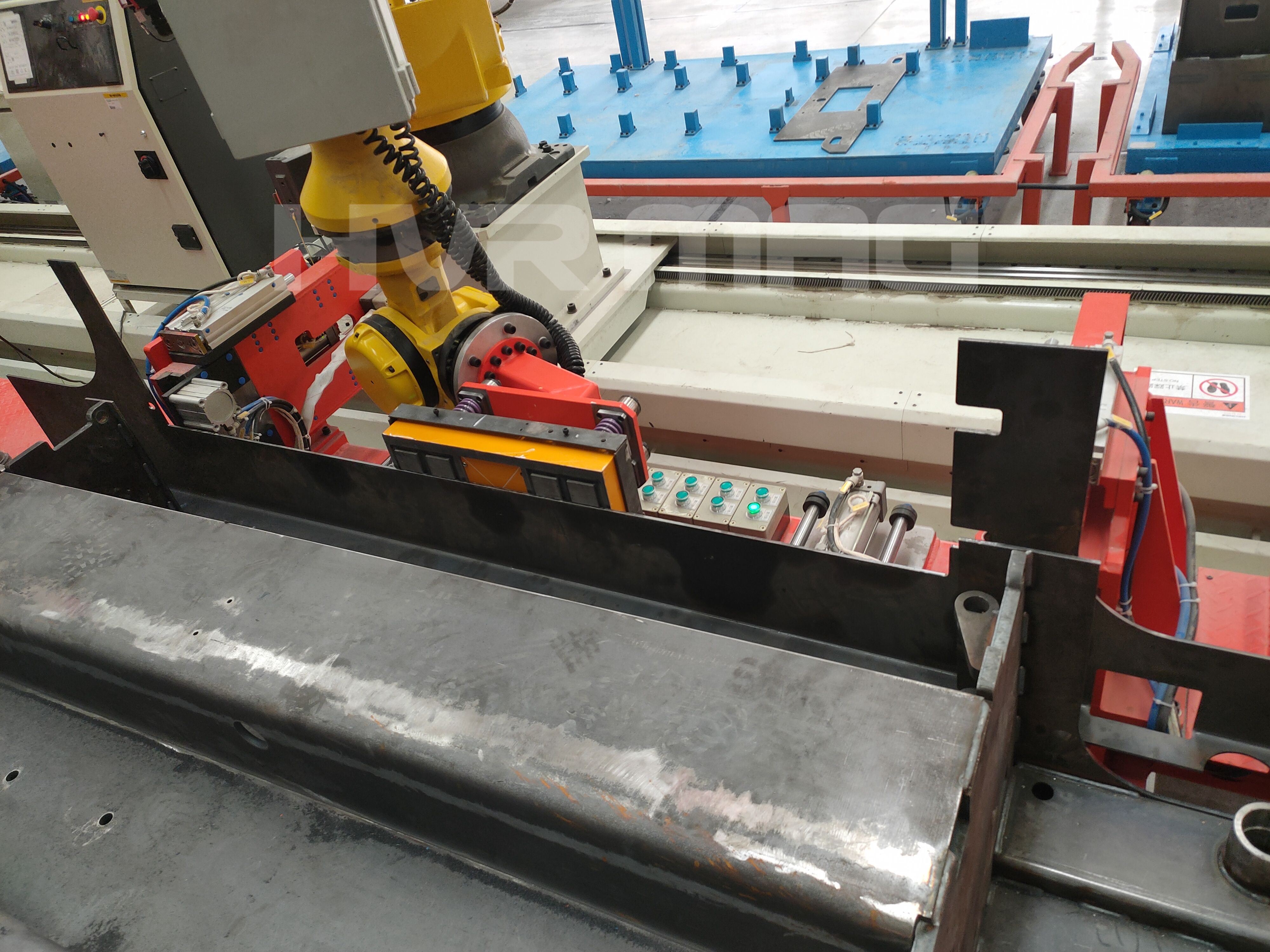 There is a risk of poor welding if the components have not been put in the right place. That accident will not happen to our magnetic grippers. HVR magnetic grippers can accurately pick and place the steel structural parts to the welding lathe. They significantly improved the product quality and reduced material waste.
Magnetic lifting systems are considered one of the safest forms of lifting, and also they have other advantages.
Energy-saving: No electricity is used in the gripping state. Only use electricity in magnetism and demagnetism.
No damage: They grip the handling parts tightly but leave no scratches to the surface and no influence on the following processing procedure.
Is your head spinning thinking about whether or not the most powerful tools would be optimal for your job? HVR is at your service. HVR provides you with electro-permanent magnets that best fit your needs. Contact us today to request a free quote!