Below is another application of customized
magnetic gripper
, on pick and place robot, transferring 200-300kg irregular steel workpieces in industrial automation.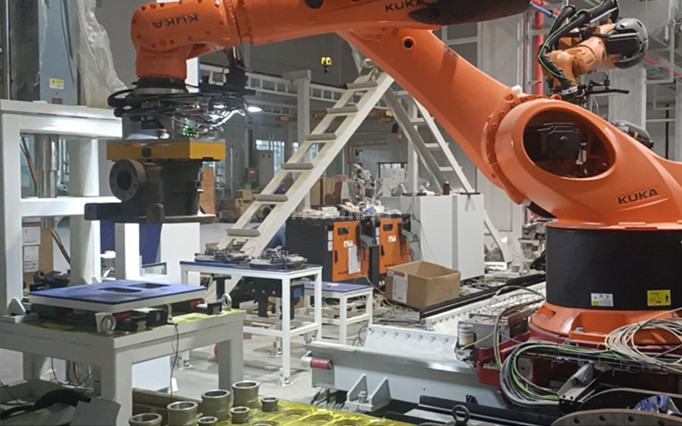 Magnet model: HEPMP-5730S; steel parts to be gripped and transferred: 200-300kg irregular workpieces in different shapes.
Special designed contact face: two round con-caves on the magnet surface, for a seamless grip of the load. This magnet gripper is adaptive to auto flipping of robotic arm.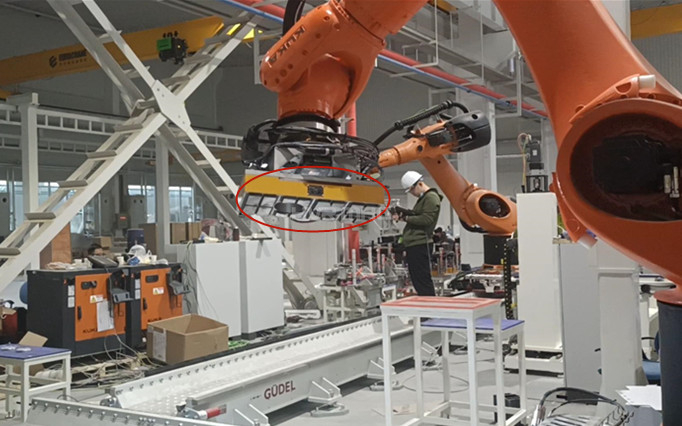 Magnetic gripper definition
It uses the magnetized surface to grab metal items. This type of magnetic end effector doesn't usually incorporate fingers or jaws, instead relying on magnetic surfaces for handling. Magnetic grippers are common in industries where sheet metal and automotive parts are being moved along an assembly line in automation.
Robot with magnetic gripper how does it work?
This eoat magnet, can be switched on and off electrically, which enables the robotic system to grip/pick up and transport the heavy irregular workpiece to a designated place. Once magnetized, the strong magnetic clamping force can attract and grip the heavy load instantly; to release the load, just give the magnet another electric pulse to demagnetize it.
Why customize magnetic gripper from

HVR MAG

?
When being compared with manual handling, magnetic gripping is not only
efficiency boosting
but also
labor saving
;
When being compared with
electromagnetic gripper
, our magnet gripper is
1)safer and more reliable -
can remain holding of the workpiece even in a sudden power outage
;
2)energy efficient -
no electricity is used in gripping state
.