Have you ever seen or tried manipulating corrugated arc plate, or other steel material with an articulated boom lift? Most often, people would do that with lifting tools like strings, ropes, hooks, clips, or the overhead crane magnetic lifting system. Here, HVR MAG will show you a new type of magnetic handling, magnet lifters on articulating boom lift.
First, let's see what an articulating boom lift is.
An articulating boom lift (also known as a knuckle boom) has sections (joints) that bend, making it possible for the platform to go up and over obstacles. The machine is able to move sections of the lift independently, making it possible for operators to get into work areas that would normally be harder to reach, like the archway in a bridge, or the top of a tunnel.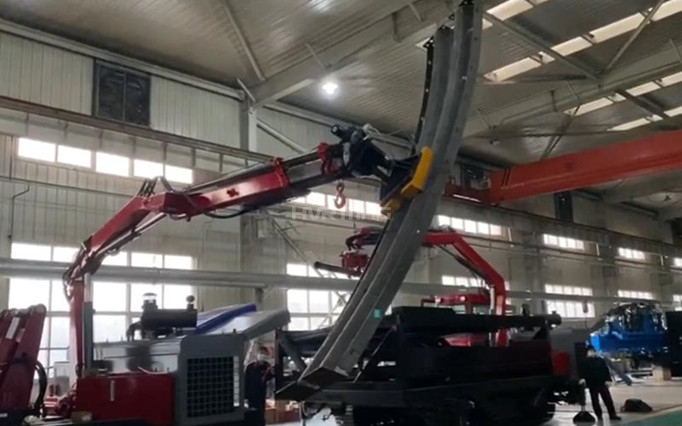 The boom lift shown in the picture, is mounted with 2pcs of HEPMP-4520S magnet lifters.
These magnetic lifters are responsible for the picking up, transferring and positioning of the long corrugated arc plate, which is to be installed on the top of bridges, tunnels, etc.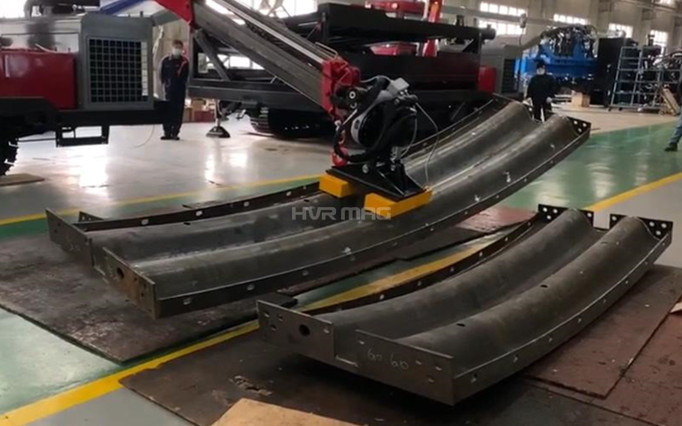 HVR MAG has designed magnet lifters or grippers, with a lifting capacity ranging from 3kg - 720kg, in various steel material handling applications in industrial automation. Also we can manufacture below-the-hook
magnetic lifting devices
(magnet lifters on spreader beam) for large & heavy steel material handling, like steel plates, profiles, h-beam blanks, etc.
You can navigate through our website to discover more information and
applications about magnet lifters
.