Magnet grippers
are often seen and used on industrial robots or manipulator arms, for automated magnetic pick and place of ferrous parts. Below is another application of
HVR MAG
's electro permanent magnet gripper lifting engine casing in workshop.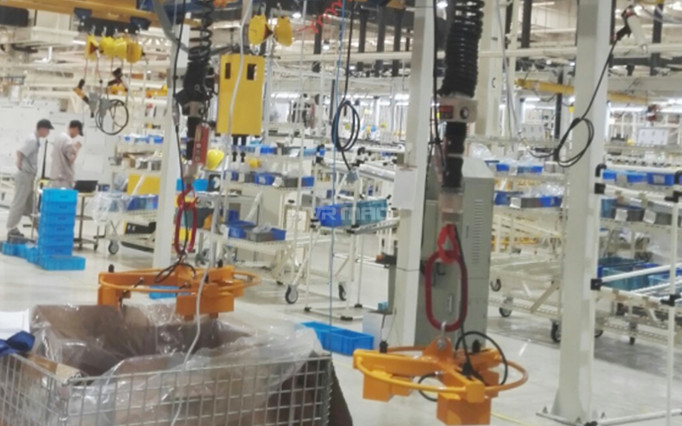 Object to be lifted: round engine casing, uneven surface with small holes
Magnet gripper design: steering wheel shape structured with 3 electro-permanent magnets, hanged below the hook of manipulator arm, which can traverse for quick pick and place of engine casings.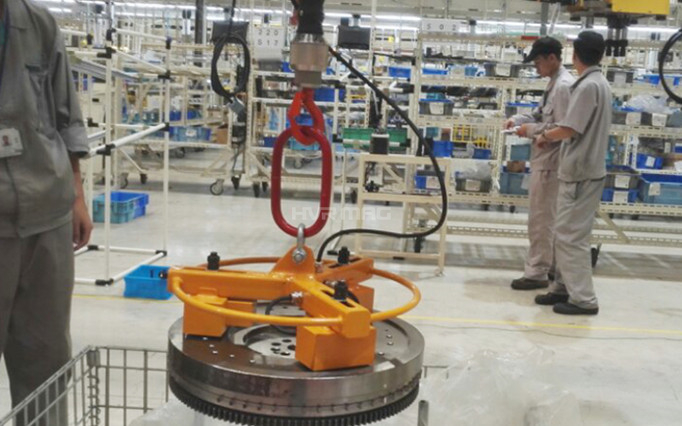 The unique surface design of the engine casing, small holes, makes vacuum grippers unsuitable for the transferring purpose. In replacement of manual handling, magnet gripper has saved much labor cost and greatly improved the handling efficiency.
The highlight of this magnetic gripper is that
it has no power consumption during lift
. Moreover,
even in a sudden power outage, the gripped engine casing will NOT fall off
as the magnetic force of the gripper still remains, unweakened.
All our magnet grippers are tailor made, per client's material handling requirements and working conditions. You can visit our
CASE
section to see more applications.