The manipulator shown in picture, was engineered with a magnetic gripper equipped on its arm, to pick up large & heavy steel framework from a rack, to hold it and then place it to another position for the next manufacturing process.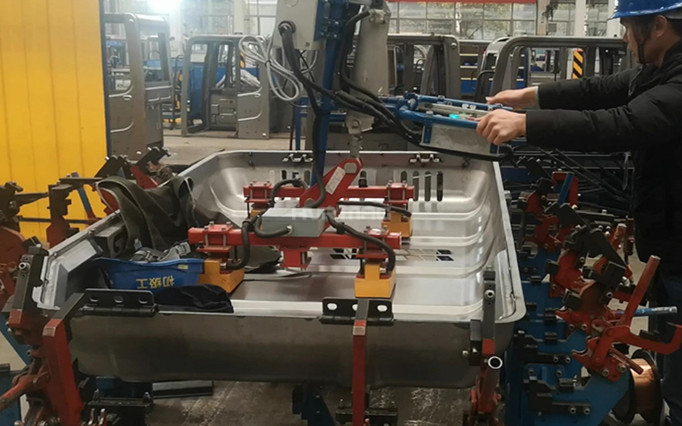 Magnetic gripper design: 4 magnetic lifters
Magnet model: HEPMP-100P30B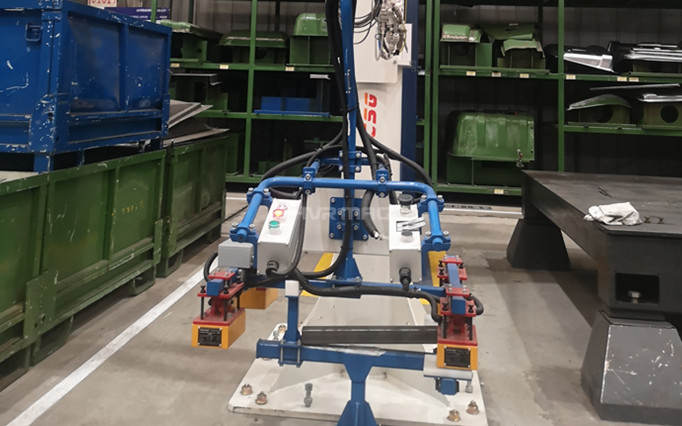 ✦First, magnetic lifting beats vacuum suction cups here is because the surface of this steel framework is uneven.
✦Second, this type of gripping magnets do not consume any power during gripping. They only need electricity in MAG and DEMAG phase.
✦Third, these magnetic gripping heads can remain in hold of the framework even in a sudden power outage, so that the heavy load will not drop to cause any possible injuries to personnel or damages to facilities.
In industrial automation, a manipulator is often used as a lift-assist device used to help factory workers lift, maneuver and place articles in process that are too heavy, too hot, too large or otherwise too difficult for a single worker to manually handle. And the main function of a
manipulator gripper
is to grasp the object of manipulation, hold it during manipulation, and release it at its destination.
As long as the load is made of ferrous metal, then its ok to use magnetic gripper on industrial manipulator arm to automate your maneuvering process.
Contact HVR MAG
to customize one.