Electro permanent magnets
not only can be designed & manufactured as workholding
magnetic chucks in machining center
, but also can be tailor made as
magnetic gripper
, equipped at the end of the arm of industrial robots - eoat, for automatic loading and unloading of steel materials, like tubes, for the machining procedure.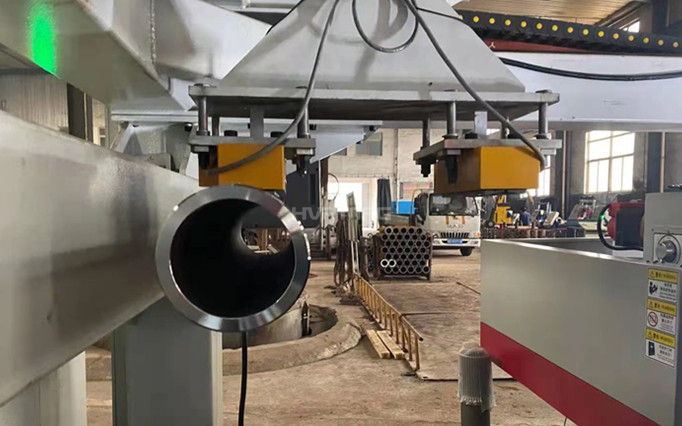 Shown in the picture, is a corner of machining center of the workshop. The gantry robot is responsible for the steel tube handling job. Then how did it pick up the tube? With a new type of eoat of course, magnetic gripper.
Magnetic gripper design: 2 tailor-made electro permanent magnets by HVR MAG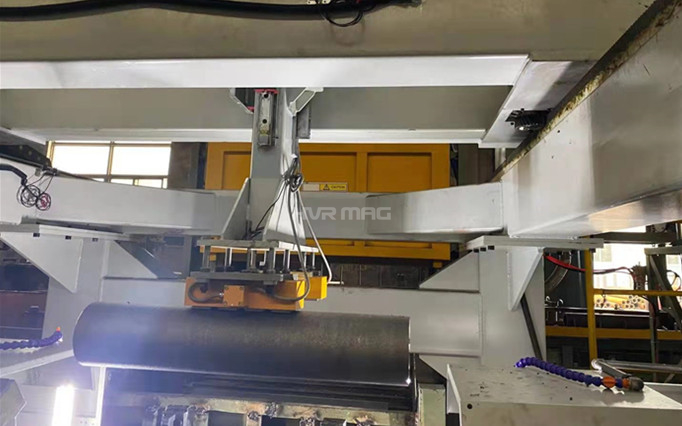 Magnet model: HEPMSP-160T-XLW
Handling requirement: Picking up one tube each time; loading with one magnet, and unloading it with the other magnet.
Previously, the workshop was using mechanical gripper for the tube manipulating job, but later they discarded it due to its complex design and general performance in safety.
What replaced mechanical gripping force is a more stable and uniform magnetic clamping force. This end-of-arm tooling magnet is with simple design & operation friendly. Moreover, it brings high safety perforce, which means that once the tube's picked up, it will not drop in a sudden power loss. Learn more about our robot magnetic gripper, you can go to our
product page
.