How do Robotic Arm Magnetic Grippers Help Automate Steel Cutting Lines?

Our customer is an Argentine steel fabricator who attaches great importance to state-of-art equipment to improve efficiency and quality. The company has a tailored cutting table for special cutting, on which they process ferrous sheet metal to specific sizes requirement. How do HVR robotic arm magnetic grippers help automate their steel cutting lines?
What does the customer need?
Our customer offers cutting services for tubes and plates for structural and mechanical applications in a wide range of sizes and thicknesses. They wanted to accelerate the automation of steel loading and unloading of the cutting line. What they used to use is steel clamps which were more labor-intensive, time-consuming, and hazardous.
After multiple communication and confirmation, the customer purchased 2 sets of automated robot arm electro-permanent magnetic grippers (including two controllers and two junction boxes), each set of 3 electric permanent magnets. These two sets of robotic arm-end magnetic grippers are installed to the truss robots on each of the two automated cutting lines, for automated material loading and unloading.
How do the robotic arm magnetic grippers help automate steel cutting lines?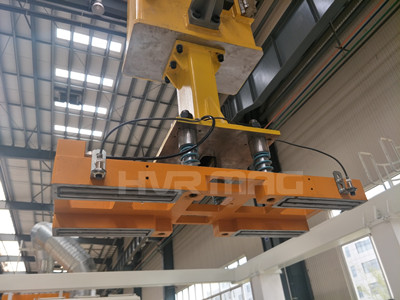 1. Automatic production line for steel fabricators, using robotic electro-permanent magnetic grippers, handling round tubes, oval tubes, square tubes, angle steel, square steel profile, and sheet metal workpieces loading and unloading, more space-saving and energy-saving (HVR specializes in electro-permanent magnet which only needs electricity during the "MAG" & "DEMAG" phases that take only 0.1~2 seconds).
2. The electro-permanent magnetic grippers are also easily compatible with a variety of different sizes, and adsorption surface sizes of different workpieces. Meaning, that the magnetic grippers for the end effector on one robot arm can pick, transfer, and place steel of different sizes and profiles, whether it is a steel tube, plate, or angle steel.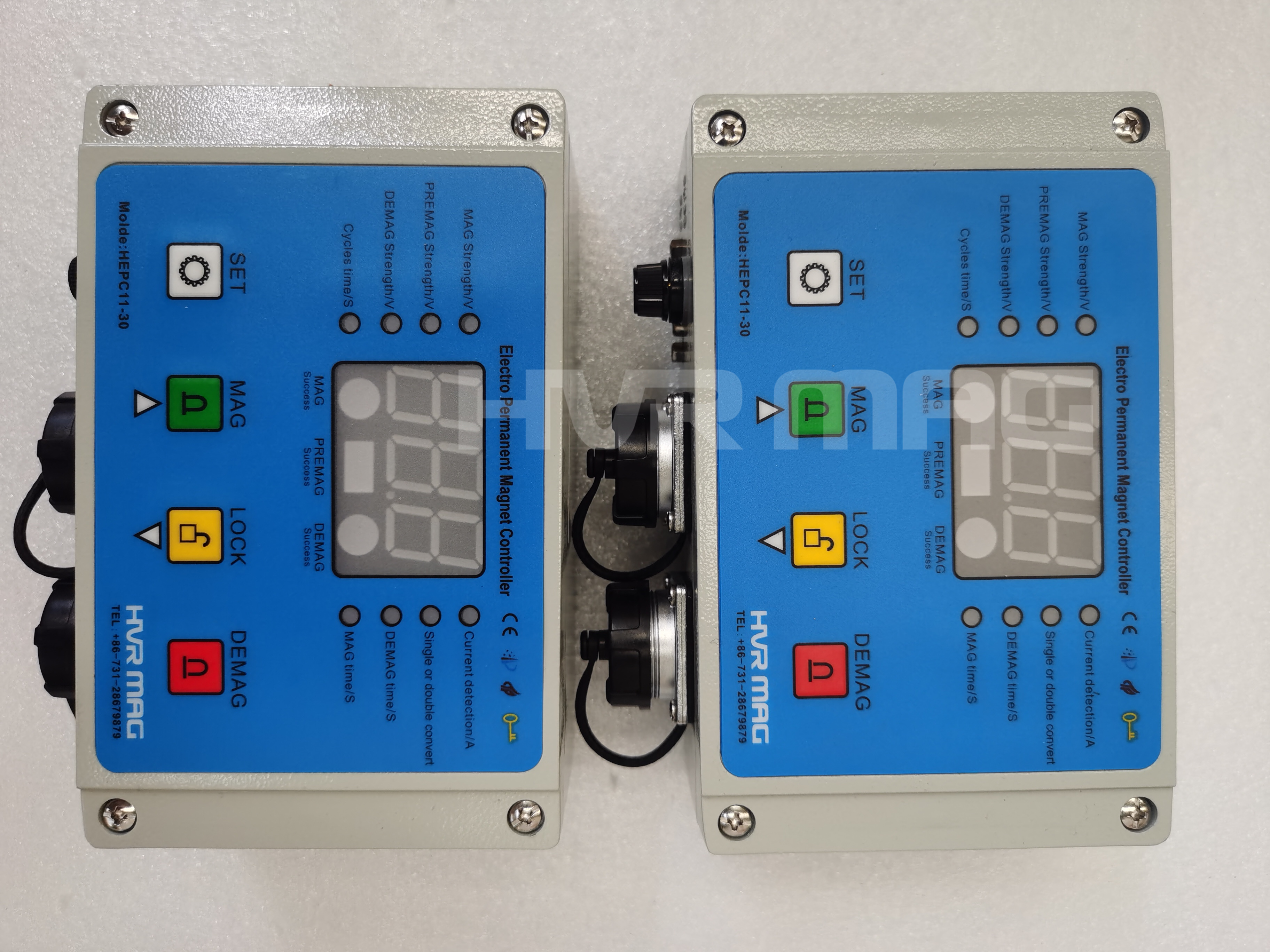 3. The cutting efficiency has improved a lot, and the cutting quality has also improved. Now our Argentine customer's production increased, human power saved, and efficiency has gone up! Now half a year has passed and the product has been used without any problems.
Next time, if your customer walks into your plant and wonders how
robotic arm magnetic grippers
help automate your steel cutting lines (or welding lines and other automated production lines ), we hope HVR has played a small but important part in it. You are welcome to contact us at: export@hvrmagnet.com