In automated robotic welding,
electro-permanent magnet
can not only be used as
robotic arm gripper
to pick and place steel workpiece for welding, but also can hold other steel piece in position as
magnetic welding clamps
. Below is the latest application of HVR MAG's epms in automated welding line.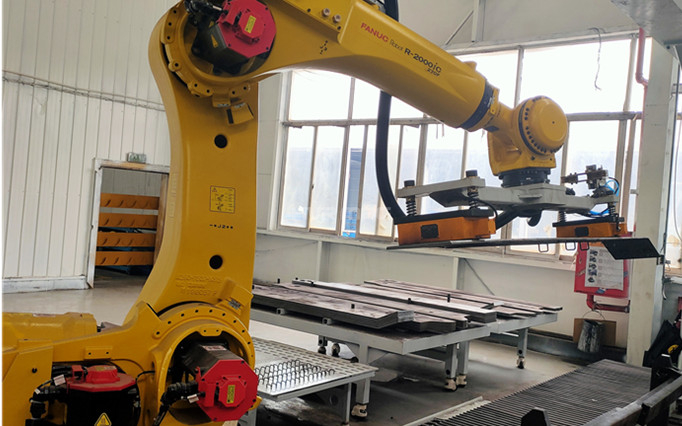 Part I: As Robotic Arm Gripper; 2 HEPMP-500P30 magnets equipped at the end-of-arm of the pick & place robot, to transfer sheet steel part and position it on the designated place for welding. The maximum weight of sheet steel part: 140kg; Thickness: 6-40mm
Part II: As Magnetic Welding Clamps Through certain wiring and grouping, once magnetized by momentous electric pulse, these welding magnets can hold/fix/secure ferrous objects of different sizes and shapes in position, to allow the welding robot to perform the welding procedure.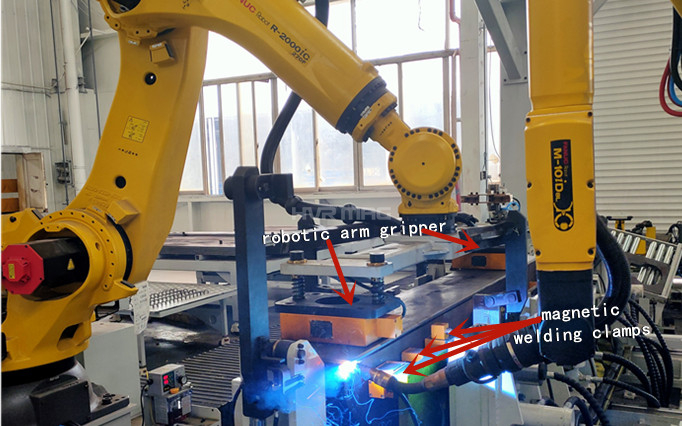 Features of Electro-permanent Magnet from HVR MAG
:
▶Switched On/Off by electric pulse - Magnetization and Demagnetization within 2 seconds
▶Energy-efficient - no power consumption when in gripping/holding state
▶Unaffected by sudden power outage - can remain gripping/holding
▶No heat generation
▶Size/shape/holding (lifting) force of the magnet can be custom manufactured in accordance with your specific application needs.
From magnetic end-of-arm tooling for robotic arms, to welding magnets in automatic welding, electro-permanent magnet not only facilitate the overall welding process, but also improve its production efficiency.