Electro permanent magnet gripper
can be equipped on gantry robot system, for automated handling of steel material like pipes, to gain superior lifting safety to both working environment and personnel.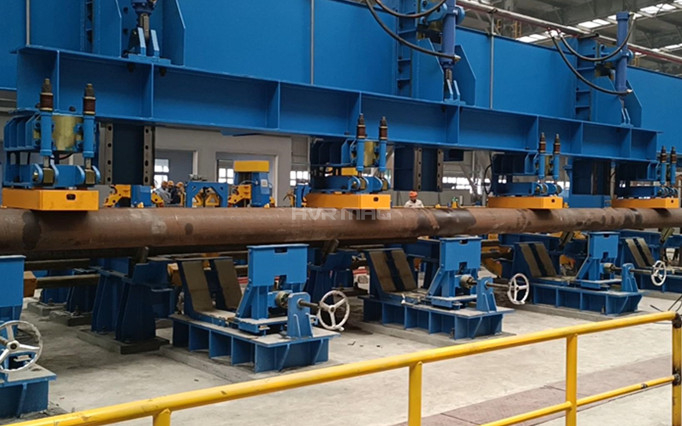 As you can see, the 4 rectangular yellow electro permanent magnets, were specifically engineered to pick up 2 long & heavy steel pipes, moving with the gantry robot system.
Once magnetized by a momentous electric pulse, these magnet grippers can clamp on the pipes instantly to lift up, hold, transfer and release them to a designated position.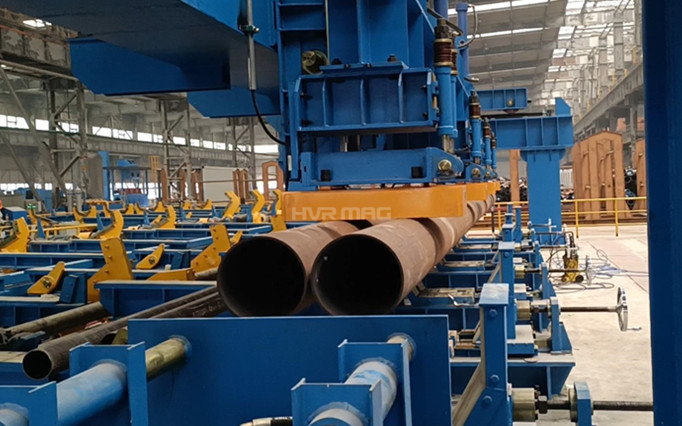 The most prominent features of electro permanent magnet gripper
are:
1.Consumes no power during the lift
2.Can remain clamping on the pipe even in a sudden power outage, so that the pipes will not drop to cause any damage or injury
3.Custom designed lifting force to maximize factory's steel pipe handling efficiency.
Combining the advantages of magnetic clamping force with the flexibility of gantry robot system, to help maximize manufacturer's steel material handling efficiency in
industrial automation
, is what electro permanent magnet gripper is designed to achieve. And that's the same goal that
HVR MAG
has been dedicated to.